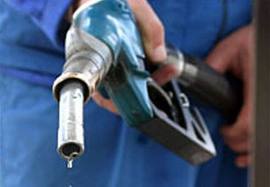 Oscarline Onwuemenyi
16 June 2017, Sweetcrude, Abuja – Nigeria incurred subsidies for petrol and kerosene estimated at $65bn between 2011 and 2015, Minister of State for Petroleum Resources, Dr. Emmanuel Ibe Kachikwu has said.
The minister said this on Thursday in a presentation at a two-day African Modular Refinery forum, organised by the Modular Refiners Association of Nigeria (MRAN), in partnership with the Department of Petroleum Resources (DPR).
Represented by the Deputy Director, Engineering and Standards of the DPR, Engr. Olumide Adeleke, Kachikwu said this amount excluded an estimated $6bn the country lost from the vandalism of oil and gas infrastructure.
The minister said that had the oil subsidy bill been properly channeled, it could have financed the entire investment required to realise the Vision 20:2020 target of 50 per cent national refining capacity of crude oil produced in Nigeria, stimulated employment and economic growth and ensured significant reduction in the federation foreign exchange expenditure for petrol imports.
He also lamented that despite the country's four refineries, Nigeria had been plagued with a continuous import cycle of 92 per cent of its daily consumption.
"The foreign exchange requirement for importation of petroleum products is estimated at $28bn (N3.35tn) annually, with 40 per cent of the total amount (N1.34tn) dedicated to financing the logistics of importation," Kachikwu said.
Despite these challenges, the minister said that his objective remained to attain 50 per cent domestic refining capacity by 4th quarter of 2018 and 100 per cent domestic refining capacity by 4th quarter of 2019.
Speaking during the event, the Acting President, Prof. Yemi Osinbajo, disclosed that the Federal Government was working to develop a robust set of guidelines that would help investors seeking to establish modular refineries to do it well.
According to Osinbajo, "There is an opportunity for local processing, There is an opportunity high flying types of processing, there is opportunity for every grade and level of businesses that wants to partake in that ecosystem, and that is why we need to do what we are doing about modular refineries.
"There are those who have argued that they are not cost-efficient, they are not lucrative; these days there are no reasons to build refineries; and they have raised very important points, especially around the fact that are just about 2,000 barrels per day; you might not make money. But the example they clearly cite, are the example of countries that do not have the sheer range and type of resources that we have.
"If you have the resources that we have, then it really is just a matter of modulating your business model such that you are able to deal with a particular sub sector that you want to deal with."
He said the government would now require prospective investors seeking licence to operate modular refineries to present sensible business models before licences could be granted to them.