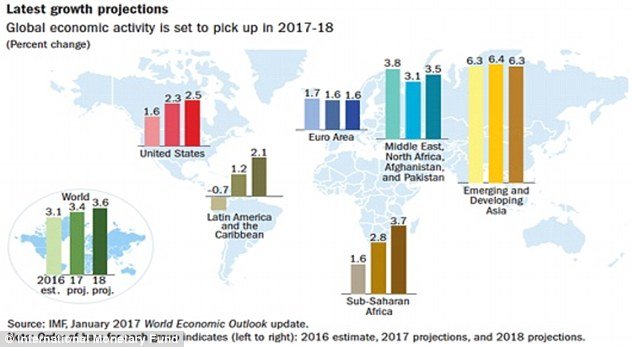 *A 360 Degree View from Houston – the Energy Capital of the World:
Considering the Economic, Political and Community perspective of U.S. Africa trade relationship
Sam Smoots
08 October 2017, Sweetcrude, Houston — Trade Not Aid has been the clarion call from Africa to the U.S. since the days of President Clinton.
In 2016, U.S. exports to Africa was $21.81 billion – nearly double the U.S. exports in 2000. Total trade between Africa and the U.S. was $48.3 billion last year, up nearly $10 billion since 2000. These numbers reflect the advent of African Growth and Opportunity Act (AGOA) which provides duty free access for 6,000 products into the U.S. market.
President Donald Trump has not yet developed an Africa strategy. However, Secretary of Commerce, Wilbur Ross recently spoke at the Corporate Council on Africa's Summit and stated that "Bilateral trade agreements, rather than large, multilateral ones, can be very effective tools…" This suggests an end to AGOA. Given Trump's anti – Obama stance, it's likely that his Power Africa initiative will also be cut.
Secretary Ross also challenged the African leaders to implement the new WTO Trade Facilitation Agreement that removes red tape and reduces costs to exporters and importers. While the U.S. challenges Africa, other nations have put money on the table and have recently launched several Africa initiatives including: Japan – $30 billion; China – $60 billion; South Korea -$10 billion; and India – $10 billion.
The U.S. was the biggest consumer of African oil. This has been reduced significantly due to the shale oil boom that produces light, sweet crude oil —the same as Nigeria. That has pushed African oil to Asia and allowed China to become Africa's largest trading partner.
SASOL, the South African integrated chemicals and energy company has also taken advantage of the U.S. shale gas revolution by investing in a Gas-to-Liquids and an Ethan Cracker plant in Lake Charles, Louisiana. This project will turn natural gas into chemicals, diesel and other fuels and has an estimated total cost of US$21 billion. It is one of the largest foreign direct investment projects in U.S. history. These projects create value for SASOL's shareholders and provides South Africa with leverage and respect in its bilateral trade negotiations with the U.S.
If the Trade-Not-Aid approach is to continue to be Africa's goal in its trade relationship with the U.S., one way to do influence this policy politically is to formally include the African diaspora in America. A coordinated national diaspora strategy can include outreach to Members of Congress using phone calls, emails and letter writing campaigns. These activities can be in addition to attending town hall meetings hosted by Members of Congress in their districts. There are millions of Africans who are eligible voters who can be utilized to promote Africa's trade agenda in the U.S. Use them!
*Sam Smoots is the President of MBE Global, LLC a U.S. based procurement housse & fiance company. He was also a Director for Africa with the Overseas Private Investment Corporation.