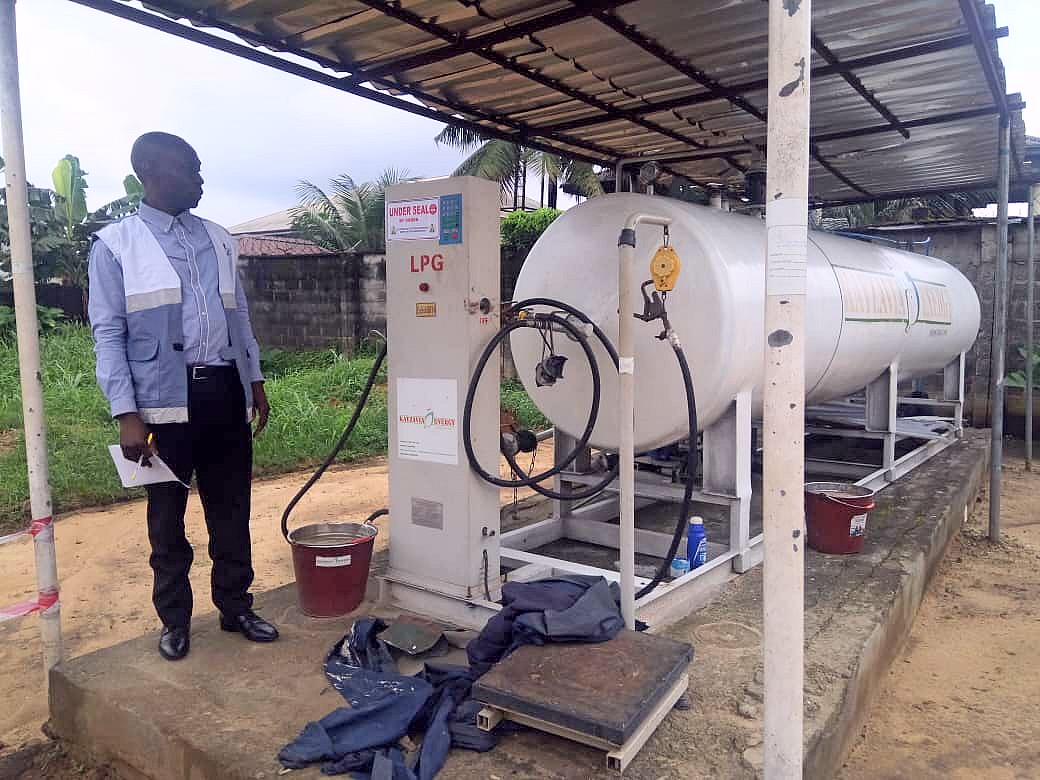 Mkpoikana Udoma
Port Harcourt — The deepening of the usage of Liquefied Petroleum Gas, LPG in every nook and crannies of the country, is projected to create 2million jobs, the Department of Petroleum Resources, DPR, has said.
The Director of DPR, Engr. Sarki Auwalu, announced this in Port Harcourt at a technical workshop orgainsed for LPG depot operators, refilling plants and retailers.
The DPR boss explained that the LPG subsector would also reduce the effects of greenhouse gas, as LPG is cheaper, cleaner, safer, versatile and efficient for use as a domestic fuel.
Auwalu regretted that 95,000 women and children die annually from the use of firewood in Nigeria, and millions (mostly women and Children) die from the use of dirty fuels worldwide, as published by the United Nations.
He added that over the years, DPR has made the workshop interactive to provide opportunity and platform for exchange of ideas between experts and stakeholders in the sector, especially in the safe operation of LPG Refilling Plants and Retailing activities.
"This year's theme: "Safe Handling -A sure way to deepening LPG Penetration and Utilization" is timely as it aligns with Mr. President's vision for the gas sector. In addition, this year has been declared by the Honorable Minister of State for Petroleum, Chief Timipre Sylva as the 'Year of Gas.' Therefore, this engagement is line with Government's aspiration of deepening the use of LPG and safely too.
"With the recent regulatory programs and accelerated drive of transition from the use of traditional cooking fuels (Charcoal, Firewood, Kerosene) to LPG, we are changing the game to improve the lives Nigerians. Clearly, the deepening of LPG penetration will bring about Socio Economic, Health and environmental benefits.
"The LPG sub-sector is projected to add 2 Million jobs, reduce gas flare, reduce the effects of greenhouse gas, thereby achieving economic expansion in a sustainable and environmental friendly manner."
The DPR boss represented at the event by the Head, Gas Monitoring and Regulation Division, Zagi Musa, also listed out steps taken by the DPR to address the challenges in the LPG sector.
These steps include, "The introduction of the Minimum Industry Safety Training for Downstream Operations, which will be launched in the coming days will enhance basic safety training for workers in the sector and improve awareness among operators.
"The Automated Downstream Systems introduced by the Department has enhanced all the Licensing and Permit System for Downstream facilities which has improved verification, authentication of documents and simplified processes.
"Eradicating illegal operators and operation activities (such as unauthorized decanting) by establishing special surveillance teams nationwide in collaboration with other relevant government security agencies.
"Improved collaboration with Town Planning Authorities of state governments to review Site approval and Acceptance Criteria.
"Improved collaboration with other relevant government agencies such as Standards Organization of Nigeria, to ensure adherence to applicable standards and codes especially for LPG cylinders."