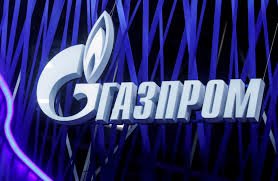 Moscow — Gazprom's gas supplies to Europe were up 4% on a daily basis in March compared to February, according to Reuters calculations based on shipment data from Gazprom's daily transit volumes sent through Turkey and Ukraine.
Since Russian gas supplies to Europe through the Yamal-Europe gas pipeline and Nord Stream were suspended last year, the only routes for Russian gas to Europe are via transit through the TurkStream pipeline through Turkey and through Ukraine.
The average daily amount of gas supped to Europe through these routes increased to 70.3 million cubic metres (mcm) in March, up from 67.5 mcm in February, Reuters calculated.
The total amount shipped to Europe during the month was around 2.18 billion cubic metres (bcm). Some 1.28 bcm – a daily average of 41.2 mcm – went through Ukraine, with 902 mcm – or 29.1 mcm a day basis – through Turkey.
The data come from Gazprom, which discloses daily volumes shipped through Ukraine, and the European Network of Transmission System Operators (ENTSOG).
Gazprom stopped publishing statistics on its overall export volumes at the start of the year. It previously disclosed export levels twice a month.
The company did not respond to a request to comment.
Since the start of the year, Gazprom has shipped 5.9 bcm of gas to Europe in total, according to Reuters calculations.
Last year Russia supplied a total of around 62 bcm of gas to Europe by various routes. Total exports to non-CIS countries including China and Turkey were down by almost 46% to 100.9 bcm in 2022, according to Gazprom's own statistics.
(Reporting by Oksana Kobzeva; Editing by Kevin Liffey) – Reuters
Follow us on twitter