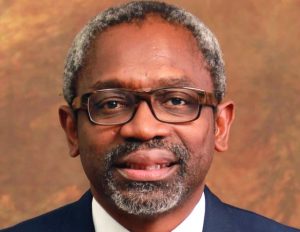 15 April 2018, Sweetcrude, Lagos – Leader of the House of Representatives, Mr. Femi Gbajabiamila, is heading a committee constituted by the House to investigate the controversial Ajaokuta Steel Company Limited, ASCL.
The probe follows a March 1 debate on the steel sector, during which a lawyer, Natasha Akpoti, in a petition read before House, alleged plots by some individuals in the ex-President Goodluck Jonathan administration and the current Muhammadu Buhari regime "to fraudulently acquire the steel company for themselves".
The committee, which began sitting last week, was set up to look into the critical issues raised at the debate.
Akpoti had revealed how a Russian company had to abandon the project in 1994 because Nigeria fell short of its contractual agreement by not releasing funds needed for the completion of the steel plant.
She also claimed that Russian president, Vladimir Putin, wrote the Nigerian government on how to modernise and complete the Ajaokuta complex, but key Nigerian actors have been silent on the offer because of their personal interest in the steel company.
She also recalled how Ajaokuta and Itakpe Iron Ore Company were concessioned to a private company, Global Infrastructure Holding Limited, which later metamorphosed to Global Infrastructure Nigeria Limited, GINL.
According to her, GINL had at many times contributed to the decay of the steel company, which is why the steel company remains moribund.
Akpoti also explained how late president Umaru Yar'Adua terminated the concession of Ajaokuta and Itakpe steel company to GINL after a committee was set up to probe the concessioning process and the state of Ajaokuta Steel in 2008.
She also claimed there are several indications that the current Minister of Solid Minerals and Steel Development, Kayode Fayemi, and Governor of Kogi State, Yahaya Bello, have interest in the steel company.