17 December 2014, News Wires – General Electric (GE) has given a 2015 profit forecast range that barely included Wall Street's target as the US conglomerate braced for a "sluggish" oil and gas sector due to plunging crude prices.
GE said it expects earnings from its aviation, power & water and other industrial units to rise at least 10% next year as it focuses on increasing its profit share from these businesses to 75% by 2016 from 55% in 2013. The switch is aimed at reducing its exposure to its finance business.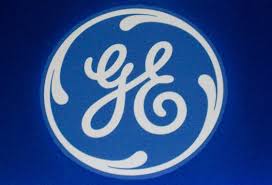 Meanwhile, revenue from its oil and gas business is expected to fall next year as low prices sparked fears of decreased capital spending by oil companies, Reuters reported.
"We're really planning the company for a sluggish oil and gas sector in '15," Reuters quoted GE chief executive Jeff Immelt telling investors in New York on Tuesday.
GE's oil and gas business, which makes drilling, compressors and other equipment, accounted for just below 12% of total revenue in 2013, but GE has been expanding the business with $14 billion worth of deals since 2007.
"We like it more at $120 a barrel, don't get me wrong, but we like this business," Immelt said.
Global crude prices have fallen by more than 40% since June due to oversupply and Opec's refusal to cut its output ceiling. Brent crude futures fell for a fifth straight day on Tuesday to end below $60 a barrel.
Immelt has been seeking to improve the company's profit margins by cutting costs, and on Tuesday added a new goal of improving gross margin, which stood at 27% in 2013, by about 0.5 percentage points in 2015 and 2016.
GE forecast 2015 earnings in a range of about $1.70 to $1.80 per share, the first time in five years that the company issued a specific earnings forecast.
Analysts on average were expecting earnings of $1.79 per share for 2015 and $1.67 for 2014, according to Thomson Reuters I/B/E/S.
Earnings from the company's industrial units are expected to be in a range of $1.10 to $1.20 per share next year. GE said it expects organic revenue growth of 2% to 5% at the businesses next year.
GE's shares closed down 0.4% at $24.49 on the New York Exchange.
Despite Immelt's moves to reshape GE's portfolio this year, the company's shares have languished, down about 12.6% so far this year against increases for major US stock benchmarks.
– Upstream