*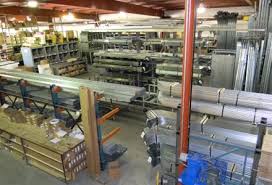 Training for youths to enhance chances of employment
*Garages program to support entrepreneurial growth
*First Phase to begin in Lagos

11 May 2014, Abuja – As part of efforts to support commercial growth in Nigeria, global infrastructure leader, GE and Dangote Foundation have officially announced a plan to launch a manufacturing GE garages program to help build a skilled workforce and drive entrepreneurial development in the region.
The program is in development with the Dangote Foundation. The proposed Garages training facility will be based in Lagos, Nigeria and support hands-on skills training, work placement and leadership development and is designed to graduate students into the growing manufacturing and service sectors. The space will also support free classes, and workshops, for entrepreneurs to learn more about advanced technologies, software programming and business planning to support business growth in Lagos.
Speaking at a media event to announce the initiative, Adhiambo Odaga, Managing Director of Dangote Foundation said they pleased to be partnering with GE to set up an innovative learning environment, According to her, "this innovative program will focus on both classroom settings at a permanent location and in real-world, hands-on training. It will allow youths get familiar with, experiment and innovate with advanced manufacturing and production technology. This she said will make them more employable.
In the pilot phase which begins later this year, beneficiaries will be equipped with the skills that are crucial in the development of the Power sector. GE Africa Supply Chain Leader, Philip Griffith said he was glad that GE and Dangote Foundation were working on an initiative that will make Nigerian youths more employable in a fast changing technology-driven world. He disclosed that though the first phase will focus on the Power sector, the program is likely to expand to serve other core industries such as Healthcare and telecommunications. Phillip Griffith said this initiative will also promote entrepreneurial growth in all sectors of the economy.
GE Garages are skill-building innovation and manufacturing centres. They are free spaces where aspiring builders of all levels can go to develop new skills and learn about modern manufacturing technologies. GE Garages offer a first-of-its-kind opportunity to learn about the invention and manufacturing processes, receive support in product building, participate in hands-on maker workshops, conduct trainings on high-tech prototyping equipment and learn from guest speakers. Participants get the opportunity to work alongside technical experts and to learn about how they can churn their own ideas through the manufacturing process. GE Garages first started in March 2012 in the U.S as a large-scale national initiative to re-inspire Americans to take part in invention, innovation, and manufacturing. This year GE is taking Garages on a global tour, hoping to further spread a passion for innovation
The Garages program is in line with the Empower pillar of GE Africa's recently launched CSR platform, GE Kujenga said Patricia Obozuwa, Director of Corporate Communications, GE Africa. She stated that GE will work in partnership with governments, institutions, communities and private-sector peers to help bring sustainable and transformative development to the communities in which it operates.
About GE
GE (NYSE: GE) works on things that matter, using the best people and the best technologies taking on the toughest challenges, finding solutions in energy, health and home, transport and finance, building, powering, moving and curing the world. Not just imagining. Doing. GE works.
About Dangote Foundation
Dangote Foundation's mission is to enhance opportunities for social and economic transformation through investments that improve health, promote quality education and broaden economic empowerment opportunities. The GE Garages partnership is part of its Education Program's work to broaden the availability of quality market-aligned vocational and technical skills development that increase youth employability options and prospects.