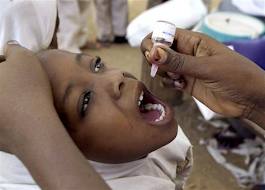 10 may 2014, Sweetcrude, Houston, Tx – Local and international market producths and service General Electric (GE), in conjunction with Dangote Foundation, has announced a program in Nigeria in a bid to use technology as a means of building valuable skills in youths.
The Chief Executive Officer of GE Nigeria, Dr. Lazarus Angbazo, who spoke at the launch of the programme, noted that it would make Nigerian youth more employable in a fast changing and technology-driven world, adding that the curriculum would be aimed at meeting industry needs being driven by technology advancements.
Angbazo expressed happiness in seeing GE work with Dangote Foundation on the initiative.
He explained that the first phase of the initiative will focus on the Power sector, but subsequent phases may be expanded to other key sectors like telecommunications and healthcare.
Dr. Angbazo noted that the initiative will among other things promote entrepreneurial growth in all sectors of the economy.
Director of Dangote Foundation, Mr. Adiahmbo Odaga, also expressed delight at the prospect of working with GE to set up a learning environment different from the traditional classroom.
"This program will be focused in both classroom settings at a permanent location and in real-world, hands-on training modules, which will see youths get familiar with advanced manufacturing and production technology," said Odaga.
Beneficiaries of the first phase which the partners said would begin later in the year will become indispensable to Nigeria's power sector at the end of their training, as they will be equipped with the skills crucial for the sector's development.
Meanwhile, the 'Kujenga' citizenship program initiated by GE has officially launched in Abuja, Nigeria's capital city.
The program which was launched at the ongoing World Economic Forum Africa has 'Empower, Equip and Elevate' as its core pillars of activity and is expected to be a tool for empowering people with valuable skills, while also equipping communities with new tools and technology required to solve Africa's challenges.
"We chose Kujenga as the name for our citizenship program because it signifies our shared commitment to building a thriving and prosperous Africa," said Jay Ireland, GE Africa President and CEO.
'Kujenga' is a Swahili word for 'build' and GE prides itself as a partner in building Africa's sustainable future.
GE Kujenga, according to him, is GE's way of showing commitment to partnering with institutions, communities and governments as well as the private sector, to bring transformative and sustainable development to the communities in which it operates.
The global infrastructure leader also promised to ensure its host countries are equipped with both systems and material they would need to expand access to healthcare and other essential services.