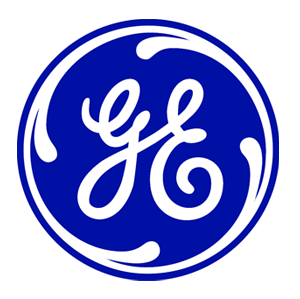 13 August 2013, Calabar – In furtherance of its strategic objective to increase the local content of its operations in Nigeria, General Electric Company, a global technology leader in energy, healthcare and railway transportation, recently hosted a supplier fair in Calabar.
A GE statement said this was the fourth of such events the company has hosted with previous fairs in Lagos, Abuja and Amsterdam, in line with the $1 billion investment announcement made by Global CEO, Jeff Immelt, at the beginning of the year when he visited Nigeria.
The fair, which held at the Tinapa Lakeside Hotel, Calabar, Cross River State, had in attendance over 200 Nigerian-owned companies. It was a platform for GE to share with local suppliers, financial service companies as well as state investors, the opportunities that exist for partnership on the Calabar investment project.
According to the power company: "The planned manufacturing and assembly plant is expected to create 2300 jobs, 300 of which will be direct GE hires and the remaining 2000 indirect jobs created through GE suppliers that will support its expanded operations. Additionally, the company plans to set up a training institute on site to build employee capacity and capability."
Dr. Lazarus Angbazo, President and Chief Executive Officer of General Electric, Nigeria, speaking at the supplier fair, reaffirmed GE's commitment to being a long-term strategic partner for Nigeria's economic development and transformation.
He said: "We are committed to strengthening our local presence in Nigeria through this investment in Calabar. The facility will significantly increase the local content of our operations in Nigeria by supporting the burgeoning power sector and providing manufacturing capabilities for the oil and gas industry."
Speaking about GE's local content strategy, Global Supply Chain Leader, Mr Phil Griffith, was quoted as saying that "GE firmly believes in the capability and capacity of our Nigerian supplier partners in Engineering and other sectors to work with us to deliver on this investment commitment. It is for this reason that today we decided to invite indigenous companies to witness first-hand the opportunities that this project will avail to them. Most importantly we also want to see what capabilities are available locally and how we can assist in developing supplier capabilities where they are lacking."
Some of the key socio-economic indices that will be delivered by this investment include; job creation, skills acquisition and development, technology transfer as well as local content generation are all at the core of the government's economic development strategy.
Mr. Ernest Nwapa, Executive Secretary of the Nigerian Content Development and Monitoring Board (NCDMB), represented by Mr Uduak Obot, NCDMB Zonal Coordinator Akwa-Ibom-Cross River, commended GE for their foresight in making an infrastructure investment in Calabar. According to him, "This effort is a clear indication that GE is committed to the growth of the Nigerian economy and we assure them our support to see the project to completion."
GE further said that the manufacturing and assembly factory aims to significantly increase the local content of GE's operations in Nigeria by increasing local ownership of equipment, in-country project execution expertise and use of local legal, financial and engineering services. Furthermore, annual spending on locally sourced goods and services is expected to increase from $4 million to over $60 million.
– See more at: http://www.vanguardngr.com/2013/08/ge-reiterates-commitment-to-local-content/#sthash.KC0EJg0H.dpuf
– Vanguard