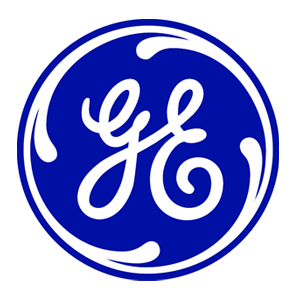 27 April 2014, Abuja – The Global Vice-Chairman of General Electric (GE), John Rice, is expected to co-chair the 2014 World Economic Forum on Africa (WEFA), which will hold in Abuja between May 7 and 9.
Rice, who is also the President and Chief Executive Officer, Global Growth and Operations, General Electric (GE), will co-chair the economic summit alongside  Global Managing Director, of McKinsey & Company, United Kingdom, Dominic Barton;  Chairman of the Executive Board and Chief Executive Officer of Heineken, Netherlands, Jean-François van Boxmeer; and President and Chief Executive Officer, Dangote Group, Alhaji Aliko Dangote.
Others include Special Envoy for Women, Peace and Security, African Union and President, Femmes Africa Solidarité, Switzerland, Mineta Diop;  Chairman, Telkom Group, South Africa, Jabu A. Mabuza; and Founder and Chairman, Bharti Enterprises, India, Sunil Bharti Mittal.
The World Economic Forum is an international institution committed to improving the state of the world through public-private cooperation in the spirit of global citizenship. Nigeria is hosting the Forum in Abuja, the seat of Nigerian government with the theme: 'Forging Inclusive Growth, Creating Jobs'.
The forum, which will be declared open by President Goodluck Jonathan, is aimed at beaming the searchlight on developmental issues in Africa and to create meeting grounds for both public and private partnership towards the development of the continent.
Africa's remarkable growth trajectory is projected to remain above 5 per cent in 2014 with West Africa the fastest growing sub-region, representing the continent's largest business opportunity. Such momentum is a welcome and necessary boon to a region whose youthful population offers the prospects of a significant demographic dividend fuelled by growth in consumer industries, manufacturing and business process outsourcing.
GE has been a major player in infrastructure development and investment in African economies, particularly when viewed against the background of its recent investments in the Nigerian economy.
Nigeria, Africa's largest economy and most populous nation – with over 160 million inhabitants – already plays a crucial role in advancing the continent's growth; yet it is also emblematic of the challenges of converting natural wealth into solutions that address persistent social challenges.
As the foremost gathering on the continent, the 24th World Economic Forum on Africa will bring together regional and global leaders to discuss innovative structural reforms and investments that can sustain the continent's growth while creating jobs and prosperity for all its citizens.
– This Day