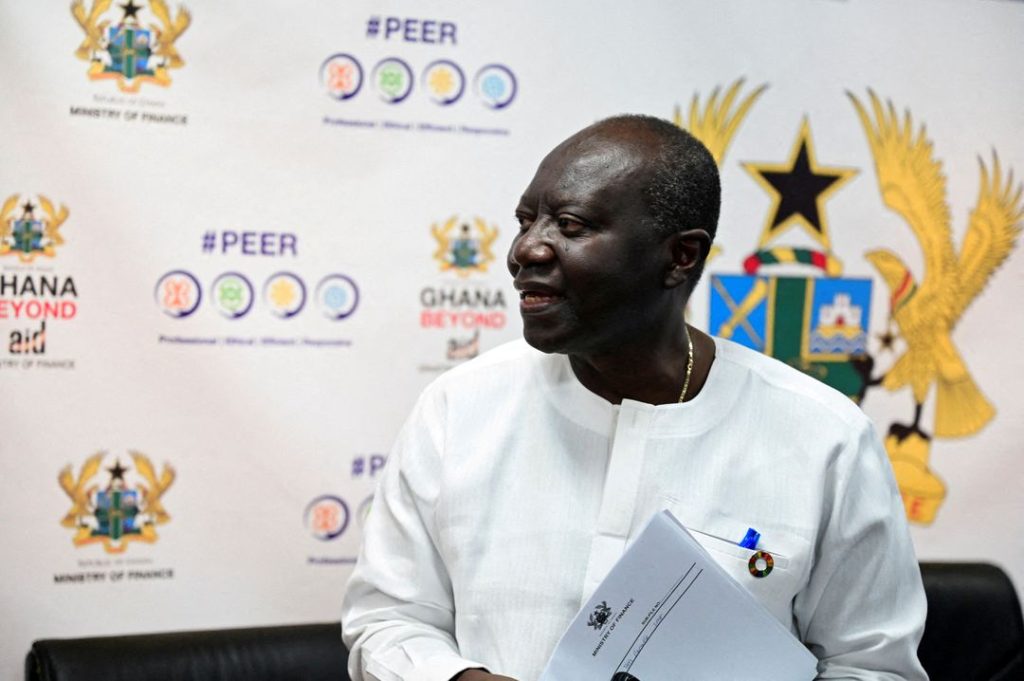 Accra — The Ghanaian finance ministry said its domestic debt exchange programme (DDEP) had closed on Tuesday with more than 80% participation of eligible bonds, taking it a step closer to securing a $3 billion International Monetary Fund bailout.
This follows five extensions of the scheme's deadline, as the West African nation fought to secure this subscription rate, with holdouts persisting despite several revisions to improve the debt-swap offer launched in early December.
The government had earmarked 126.97 billion Ghanaian cedi ($10.67 billion) of domestic bonds for restructuring, but it did not say if the participation rate was a percentage of all or part of that.
Ghana is fighting its way out of a generational economic crisis by hiking interest rates at record speed, cutting spending, and restructuring debt to secure IMF funds.
"The government is … grateful for the overwhelming participation of all bondholders. Your support and contributions have gotten your country much closer to securing the IMF programme," it said.
"The alternative of not executing the DDEP would have brought grave disorder in the servicing of our national debt and exacerbated the current economic crisis."
Reaching the threshold should allow the government to settle the exchange and move on, said Stuart Culverhouse, chief economist at Tellimer.
However, with the exchange offer having undergone a number of modifications throughout multiple extension, the final terms and the fiscal impact were as yet unclear, he added.
"Attention will now turn to the Eurobonds, where restructuring talks are at a much earlier stage, and which could be even more complicated," Culverhouse said.
Overseas bonds were trading slightly positive after the news, with most around or below the 40 cents in the dollar threshold.
Ghana became early this year the fourth nation to apply to the common framework platform, an initiative of Group of 20 major economies launched in 2020 to streamline debt restructuring efforts for poorer countries.
Its bilateral lenders are discussing the formation of an official creditor committee, a first step needed to engage in debt relief talks, sources told Reuters on Monday.
($1 = 11.9000 Ghanian cedi)
*Christian Akorlie & Jorgelina do Rosario; Alessandra Prentice; Editing: Jacqueline Wong & Kim Coghill – Reuters
Follow us on twitter