02 October 2014, Lagos – Ghana says it is planning to export thousands of megawatts of electricity to Nigeria, Ivory Coast and other neighbouring countries that have power deficit.
The Ghanaian President, Mr. John Mahama, who made the disclosure at the Africa Global Business and Economic Forum in Dubai on Wednesday, said his government had made huge investments in power generation that would enable the country to export excess electricity to Nigeria and others.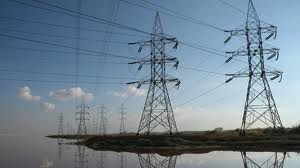 "We have given priority to electricity generation in our country. We have prioritised energy in such a way that we want to become the hub for power production in West Africa. We want to generate electricity to the point that excess power can be exported to Nigeria, Ivory Coast and other countries that have power deficit," he said.
To achieve this dream, Mahama said his country had secured export-import financing from China as well as special funds from Abu Dhabi to commence series of power generation projects, adding that a third hydropower dam project was already at an advanced stage.
The Ghanaian leader spoke in a panel discussion along with President Paul Kagame of Rwanda and President Mulatu Wirtu of the Federal Democratic Republic of Ethiopia.
Mahama added, "Where Africa faces some of its challenges lies its biggest opportunities. We are leveraging on public-private sector partnership to build infrastructure. Be it roads, electricity, ports or communication systems; if we create the right environment, investors will come.
"Creating the right environment that will attract foreign direct investment is key."
In achieving this, the Ghanaian leader joined Kagame and Wirtu to emphasise the need for African governments to strengthen anti-corruption agencies in their various countries.
"Issues of accountability and transparency are very important. There must be mechanism to fight corruption. We all have institutions but the major thing is resourcing them to effectively fight corruption and perform effectively," he noted.
According to Kagame, African governments must create a system that is not sympathetic to corruption, saying this would help drive the required Foreign Direct Investment into the continent.
He said, "It is one thing to have the institutions; it is another thing to allow them to work. Governance and structure must be in place to make them to work," he said.
"African governments must fix infrastructure, investment in development of education and skills, and also enhance connectivity among African countries."
– The Punch