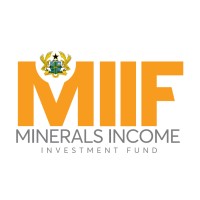 Accra — Ghana's sovereign wealth fund will invest almost $33 million in a lithium mine in the country and take a minority stake in its developer Atlantic Lithium (A11.AX), the company said on Friday.
Ghana's Minerals Income Investment Fund (MIIF) will buy a 6% stake in Atlantic Lithium's projects in the country, including Ewoyaa, which is set to be the West African country's first lithium producing mine, for $27.9 million, Atlantic Lithium said in a statement.
The investment is another example of a surge in interest in companies producing the key electric vehicle battery metal amid the clean energy transition.
In 2021, Piedmont Lithium (PLL.O) took a 9% stake in Atlantic Lithium to secure spodumene, or high-purity lithium ore, for which it has a supply contract with electric vehicle maker Tesla Inc (TSLA.O).
MIIF will also buy a 3.05% stake in Atlantic Lithium for $5 million, it said. The deal gives it an option to bid for the Ewoyaa project's available supply contract of the lithium produced, through a competitive process.
"There is a competitive process (for the offtake) which MIIF will also participate in, but on a commercial level," said Atlantic Lithium chairman Neil Herbert.
"There is an open field of chemical converters, OEMs and major trading groups," he said.
*Clara Denina & Felix Njini; editing: Sharon Singleton – Reuters