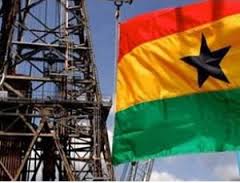 01 March 2017, Sweetcrude, Lagos – Ghana will increase its daily production of oil to more than 200,000 barrels per day by April this year, when its third Floating Production and Storage Vessel, FPSO AgyekumKufuor is expected to set sail into the country's waters.
This development will also push the country towards improved energy supply as gas from associated and natural gas own-fields such as the Offshore Cape Three Points, OCTP, will add 180 million standard cubic feet of gas per day, mscf/d.
The FPSO named after former President John Agyekum Kufuor will operate in the OCTP oilfields in the Western region.
Ghana's First Lady Rebecca Akufo-Addo stated this recently during the naming ceremony in Singapore which had in attendance former President Kufuor together with the new Chief Executive of the Ghana National Petroleum Corporation, GNPC, Dr. Kofi Kodua Sarpong.
The vessel, which is owned by ENI Oil, Ghana Limited, Vitol Upstream Ghana Limited and GNPC, is expected to produce 58,000 barrels of oil and 98 million standard cubic feet of gas a day.
The vessel built by Singapore's Keppel Offshore and Marine Company Ltd will head to the OCTP fields comprising Sankofa East-Cenomanian Oil, Sankofa East-Campanian Oil, Sankofa Main Gas, Sankofa East Gas, Gye Nyame Gas.