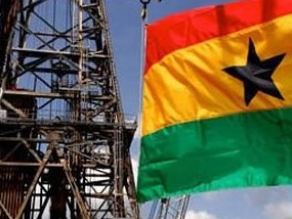 22 April 2014, News Wires – Two key African players have joined forces to address the gas deficit and supply risk in Ghana, signing a joint venture agreement.
African Power Generation (AfGen) and the Ghana National Gas Company have signed a joint venture agreement aimed at securing gas supply for future generations.
London-listed Gasol has an option to purchase the entire issued share capital of AfGen from African Gas Development.
The company has until 24 August to acquire the shares.
Under the agreement, a new joint venture company has been incorporated in Ghana to fast-track a liquefied natural gas import project in Ghana.
The LNG project will contain regasification facilities to supply regasified LNG to power plants and other users.
According to Gasol, the joint venture will be responsible for the sale and marketing of LNG from Gasol's import project in Benin via the West African gas pipeline.
Initial volumes to be sold into Ghana are expected to be 100 million cubic feet of gas per day for a minimum of five years.
Gas from the joint venture will complement Ghanaian field gas, as well as contributing towards achieving security of the gas supply needed to address the current deficit.
Gas chief operating officer Alan Buxton said this agreement was a development from the memorandum of understanding between the two companies.
"The arrangements signal progress on two fronts, both in delivering a dedicated solution for Ghana and prior to the implementation of that solution, the sale and marketing of regasified LNG in Ghana from our planned Benin LNG import project," he said.
– Upstream