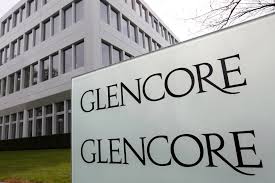 07 May 2018, News Wires – Commodities giant Glencore says it is terminating a proposed deal to sell nearly all its stake in Russian oil company Rosneft to a Chinese energy company.
Baar, Switzerland-based Glencore said it has sent notice to CEFC China Energy Company Ltd. that the deal has been canceled.
Representatives from Glencore and its partner in the deal, Qatar Investment Authority, the Persian Gulf emirate's sovereign wealth fund, declined to comment Saturday on why the proposed deal is being terminated.
The moves comes about two months after news outlets in China reported that Ye Jianming, chairman of CEFC China Energy, had been detained for questioning amid a sprawling anti-corruption crackdown targeting wealthy businesspeople.
Since 2015, Ye's company has been buying energy-related businesses in the Middle East, Africa and Europe.
Glencore announced last fall that it and QIA had agreed to jointly sell a 14.16 percent stake in Rosneft to the CEFC or $9 billion (7.5 billion euros).
The move came less than a year after Glencore and QIA took a 19.5 stake in Rosneft. At the time, the Kremlin billed the deal as the privatization of the Russian oil giant.
Glencore and QIA have now agreed to dissolve their partnership. Ultimately, Glencore said it will ending up with a 0.57 percent stake in Rosneft, which amounts to Glencore's original equity investment as of January 2017. QIA, meanwhile, will hold an 18.93 percent stake in the Russian company.