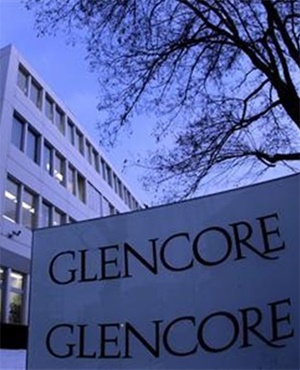 05 May 2018, News Wires – Commodities trader Glencore has formed a joint venture with China's Zhejiang Petroleum to trade energy products, officials at Glencore and Zhejiang has said.
The move comes after China National Chemical Corp, known as ChemChina, and Swiss-based trader Mercuria expanded an equity tie-up, as foreign trading companies look to gain a foothold in the world's largest energy consumer.
Top officials from the Zhejiang provincial government and Singapore-based Glencore executives attended the signing of the joint-venture contract on April 26, according to local media reports.
Both companies will invest 1 billion yuan ($157 million) in the joint venture, Zhejiang Petroleum Trading Co, with Zhejiang holding a 71 percent share and Glencore the remainder, said the Glencore official, who declined to be named due to company policy.
"Glencore will have the flexibility to inject more money and increase its shareholding in the future," he said.
The joint-venture company will be located in the Zhoushan Free Trade Zone in eastern Zhejiang province and will trade crude, oil products and liquefied natural gas (LNG), he said. The company also plans to apply for crude oil import quota.
An official from Zhejiang Petroleum's media department confirmed the joint venture company will be set up, and that it would focus on trading crude oil. He did not give further details on the deal.
Established in 2017, Zhejiang Petroleum is owned by regional utilities, state-owned coal producer Zhejiang Energy and privately owned refiner Zhejiang Petroleum and Chemical Co.
Glencore was one of the first western companies to trade China's new Shanghai crude futures when the derivative was launched last month.