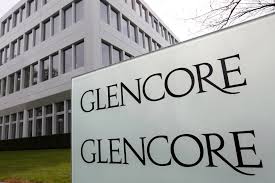 16 November 2018, News Wires — Katanga Mining expects its earnings to be hit if a row with Democratic Republic of Congo that has prevented it from importing and exporting copper is not resolved soon.
Although Glencore's Katanga said on Thursday that copper production was continuing as normal, it warned that its earnings would be affected if the dispute is not settled.
"Unless the dispute with the DGDA (customs authority) is resolved and KCC's (Kamoto Copper Company) imports and exports are permitted to resume in the near future, the suspension of imports and exports is expected to negatively impact the Company's production and revenue," it said.
Glencore declined to comment, while Congolese authorities were not immediately available to comment.
Operating in Congo has been complicated by a tangle of legal disputes and arguments over increased royalties.
In addition, last week, Katanga said it was halting cobalt exports while it builds a facility to remove uranium that meant the mineral could not be exported.
In its results statement on Thursday, Katanga said the DGDA had issued an order on Nov. 9 temporarily preventing it from importing or exporting any material, including copper.
Congolose authorities alleged it had failed to "declare and pay duties on the export of at least 6,650 tonnes of copper in December 2014 and January 2015", Katanga added.
Katanga disputes the charge, which follows the company's previous overstatement of copper cathode production by 6,650 tonnes in December, 2014.
It said on Thursday the DGDA was claiming export duties, even though the copper was not produced or exported.
Congolese authorities have said in previous statements that they were seeking talks with the international operators.