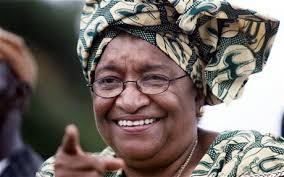 20 September 2014, Liberia – Global Witness comments on the preliminary Production Sharing Contract (PSC) and the August 2014 Liberian oil block bid round:
In urgent need of revenue to fight the country's Ebola epidemic, the Liberian Government has tendered four offshore oil blocks. Global Witness believes that, if these concessions are to benefit Liberia in both the short and long term, the preliminary model Production Sharing Contract and bidding documents need to be altered. Safeguards should be included to improve transparency during the bid round, disclose company ownership, ensure information is publicly available during companies' operations and strengthen human rights protections.
Introduction
Analysis contained in this brief was developed by Global Witness staff drawing from an independent analysis provided by the Columbia Center on Sustainable Investment (CCSI). This paper also referred to the work of the Natural Resource Governance Institute and the African Center for Economic Transformation.
On 5 August 2014, the Government of Liberia announced the opening of the Liberia Basin Bid round for four offshore oil blocks: LB-6, LB-7, LB-16 and LB-17. Following a series of scandals, in 2012 the Government pledged not to award new oil concessions until it had first passed new legislation necessary to regulate the oil sector.2 This legislation – the Petroleum Exploration and Production Act 2013 (draft Petroleum Act) and the draft National Oil Company of Liberia Act 2013 (draft NOCAL Act) – exist now as bills but have not been enacted by the Liberian Legislature.
Global Witness recognizes Liberia's need for revenue, never more pressing than during the current Ebola crisis. That the Liberian Government would seek immediate funds in the form of oil contract signature bonuses in order to provide desperately needed medical supplies, outbreak education materials and health workers is entirely understandable.
However, awarding oil concessions quickly,3 and at a time when the government is in crisis is risky. The government's fight against Ebola will limit its capacity to administer the bid round, negotiate with powerful companies and enforce safeguards such as checking the beneficial owners of companies. The outbreak and the rushed nature of the bidding process have also reduced the ability of Liberian civil society groups to provide oversight.4 This bid round is being led by the National Oil Company of Liberia (NOCAL), a quasi-independent agency that is set to lose considerable powers once Liberia's new oil laws are enacted and, as such, may not be the most independent arbiter. There is a risk that contracts negotiated when the government urgently needs revenue will result in terms that are less advantageous in terms of long-term production. Additionally, Global Witness believes that countries facing a decision to extract proven or potential hydrocarbon reserves should 2 consider how such extraction would affect the world's pressing need to tackle climate change, the impacts of which will fall disproportionately on people and countries who are among the poorest and most vulnerable.
But, perhaps the largest concern attached to the current Liberian bid round is that it is not guided by a legal framework with modern accountability, governance and transparency safeguards. The draft Petroleum Act and draft NOCAL Act were developed following a lengthy reform and consultation process and contain many such safeguards, but these are not currently in force. Instead, this bid round will principally be governed by the terms of a model production sharing contract, a preliminary draft of which is currently available on the NOCAL website (preliminary PSC), along with bid documents.
Global Witness believes that, if Liberia is to maximize the benefit from potential oil discoveries, it should carry out the bid allocation process after the country has adopted the draft oil laws. In light of the country's Ebola epidemic this scenario appears unlikely. As such, it is critical that those documents that will govern the process should contain safeguards to ensure competition and transparency. The bid documents and preliminary PSC produced by the Liberian Government to guide this bid round do contain some positive elements including:
Competitive and open bidding: Liberia's existing oil blocks were awarded through a process that was either not competitive or was sufficiently opaque that few Liberians knew of the allocations. As such, it is significant that the four blocks currently up for auction are being bid upon at all. Development of a model PSC: The existence of a model PSC (currently in its preliminary form) will prevent companies from negotiating lower environment, human rights and certain fiscal standards.
Some strong fiscal safeguards: The preliminary PSC includes sound transfer pricing safeguards and the preliminary PSC requires that most payments will be controlled by the Ministry of Finance and not the less accountable NOCAL.8
These requirements are a start, but are not sufficient. In response to a request for comments on the preliminary PSC,9 Global Witness has provided an assessment of ways in which it and the bidding documents could be amended to ensure that the country benefits from any potential oil discoveries, and that there are sufficient governance, transparency and accountability safeguards. The assessment will examine the following issues:
The preliminary PSC stabilization clause: The stabilization clause contained in the preliminary PSC includes positive language on evolving social and environmental laws. However, because Liberia is yet to pass its new oil laws the country risks expensive arbitration with companies if these laws conflict with contracts' fiscal terms. The preliminary PSC should be altered to limit the duration of the clause.
Pre-qualification criteria: The documents guiding the bidding process do not contain sufficient detail regarding the accountability, transparency, safety, health, environment, financial and production experience that companies must have if they are to be pre-qualified. The pre-qualification criteria should also be altered to require that all companies seeking to bid are pre-qualified in full.
– Beneficial ownership: Each company seeking pre-qualification, including those from Liberia, from the ECOWAS region and international companies not from the ECOWAS region, should provide detailed information on every natural person owning equity equal to or exceeding five percent. Companies should also disclose all politically exposed shareholders and, if no individual owns more than five percent of the company's shares, the top ten largest shareholders. This ownership information should be publicly available.
Transparency of the bidding process: The criteria by which companies' bids are to be evaluated should be made clear and both the companies' bids and the report justifying the award decision should be made public.
Transparency of payments and project documents: The preliminary PSC should be altered to ensure that all payments made by companies are publicly reported and that documents outlining the company's operations and environmental impacts are made public. It should also be made clear that all funds provided by companies are deposited in the Government's Consolidated Fund, controlled by the Ministry of Finance.
The preliminary PSC provisions on land rights and security forces: Provisions within the preliminary PSC addressing land rights should be altered to ensure respect for landowners' rights to provide or withhold free, prior and informed consent to proposed decisions affecting land. Language should also be included ensuring that any private security forces employed by companies respect human rights safeguards.
1. The preliminary PSC stabilization clause
Liberia's preliminary PSC includes, as is common industry practice, a stabilization clause designed to safeguard investments against future legislation that may significantly affect the profitability of a project.
In the past such clauses were criticized for immunizing a company against efforts by the government to improve environmental or human rights standards. Broadly applied, stabilization clauses can lower environmental or social standards in a concession, or discourage government efforts to improve the law for fear that changes will result in costly arbitration.
The stabilization clause in the preliminary PSC seeks to avoid these problems. The clause states that health, safety, security, labor or environmental legislation adopted after the contract's signing would apply to the company. However, any future legislation that would materially change the company's economic obligations would trigger a consultation between the government and the company about their effects on the company's operations. If these discussions fail to result in a solution that both parties find satisfactory, the government may be forced to enter into arbitration proceedings with the company.
Even this comparatively progressive stabilization clause is a problem because Liberia has not yet adopted core legislation regulating the oil sector. The latest draft Petroleum Act seen by Global Witness contains multiple provisions that may materially change companies' economic positions, including performance requirements,11 customs regimes and requirements to invest profits in the Liberian economy.
If, once the Act becomes law, any of these terms contradict economic provisions contained in a signed PSC, the Liberian Government will need to negotiate changed terms with companies. If such negotiations are not successful, the government will be forced to enter into arbitration proceedings. Concern about the costs and likelihood of success of arbitration could lead 4 the Liberian Government to either not apply provisions within the new oil law to these blocks, or alternative water down the provisions within the draft Petroleum Act.
The Liberian Government should seek to avoid arbitration proceedings by postponing the current bid round until it has adopted new petroleum legislation. If it chooses to continue with the current bid round, the length of the stabilization clause should be limited to ensure that there is an opportunity to realign the fiscal structure of the PSC's with the Petroleum Act, once passed. This could also be in line with section 17 of the Liberia's 2009 tax code, which requires that certain fiscal terms cannot be stabilized longer than 15 years.14
2. The criteria by which companies are pre-qualified
As outlined in the bid documents, companies wishing to bid on oil blocks must first undergo a pre-qualification process.15 Pre-qualification processes exist to ensure that only those with the necessary experience, track record and financial capacity are able to bid on contracts. However, the criteria outlined in the bid documents for the four blocks on offer are insufficient to ensure that only such companies are able to participate.
According to the Invitation to Bid letter guiding the pre-qualification process, bids will only be accepted from companies that demonstrate "high levels of accountability, transparency, and respect for safety, health and protection of the environment."16 Companies seeking pre-qualification are also required to submit forms detailing their financial status and technical experience.17 However, neither the Invitation to Bid letter nor the pre-qualification forms provide specific financial or technical thresholds or benchmarks that companies must meet relating to their track record on safety, health or the protection of the environment. As such, while it is positive that the Liberian Government has expressed a desire for companies with financial and technical capacity and a responsible track record to operate within Liberia, its failure to provide meaningful benchmarks by which companies will be judged creates uncertainty for companies about whether they have met the criteria or not.
In addition, the preliminary PSC contains a lower pre-qualification standard than the draft Petroleum Act.18 According to the Invitation to Bid letter, not all companies that wish to bid need to be pre-qualified. Instead, if a company is the member of a group of companies, together submitting one bid, only one member of that group needs to be prequalified. 19 This means that a bidding group could be allocated an oil block with the Liberian Government having very little information about the capacity or previous operations of some of its members, making it difficult for the government to determine whether they are a good investor or not. The Bid letter also states that some companies will be allowed to bid even after receiving only partial pre-qualification, meeting either the fiscal or the technical requirements but not both. Such companies would only be required to meet the missing component before the end of the first exploration phase.20 The rationale behind the government's decision to allow bidding by companies that are not fully pre-qualified is unclear.
These low standards risk allowing companies that do not have either the financial or technical capacity to operate in Liberia. This has been an ongoing problem within the sector in Liberia.21 To remedy these all companies wishing to bid, either by themselves or as a member of a group, should be submitted to a pre-qualification process. Additionally the bid documents should include detailed criteria against which companies will be judged and should request specific information on 5 companies' accountability, transparency, safety, health, environment, financial and production experience.
3. The beneficial ownership requirements
The bid documents guiding the allocation of the four oil blocks require that companies declare the names of some of the people who ultimately own or control them when seeking to be pre-qualified. The information currently required is the following:
International companies, or groups of international companies, that wish to be pre-qualified must disclose each holder of more than 15% of equity interest in the company.22
Companies that are incorporated in the ECOWAS region that wish to be pre-qualified must disclose the ten largest stockholders.
Companies that are incorporated in Liberia that wish to be pre-qualified must disclose the holders of more than five percent of the entity.
The fact that the Liberian Government is seeking to identify companies' beneficial owners is a positive step and should be applauded. However, the current requirements outlined in the bid documents are inconsistent, will not produce sufficient ownership information to ensure that the true human owners are identified, and do not require that this information is made public. The principle behind requiring companies bidding on natural resource concessions to declare their beneficial owners is to ensure that only individuals with suitable backgrounds are able to hold state assets, and that government officials are not able to award such assets to themselves or their associates. To meet this objective, Global Witness believes that the beneficial ownership declarations for companies should be altered to include the following:
Five percent disclosure threshold: All companies seeking pre-qualification and any company to which an interest may later be assigned, no matter where they are incorporated, should disclose the full name(s) of beneficial owner(s) and the percentage owned for all natural persons owning five percent or more of the company. This requirement would apply irrespective of the number or structure of intermediary companies separating the signatory company and the beneficial owner. While the standard for disclosure internationally is less stringent,25 given the huge sums of money that extractive companies can make, the opportunity for corruption is far greater. As such, more disclosure should be required within the extractive sector.
Disclosure of top ten shareholders: In cases where there is no-one who owns more than five percent of a company, the ten people who own the most shares should be disclosed.
Disclosing any politically exposed persons: All companies seeking pre-qualification should disclose the names of all shareholders who are "politically exposed persons:" senior government officials and military officials, their family members and associates. Given the decision to encourage the participation of Liberian companies, it is important to take steps to ensure that such officials are not able to personally benefit from the allocation of equity to a Liberian partner. While there is language within the preliminary PSC that refers to a Prohibited Person,26 including people on the United Nations Sanctions list, people who are politically connected or may be current or former public officials are not referred to.
– Natural persons as the beneficial owner: The definition of beneficial owner should be clarified to ensure that it meets the internationally-accepted standard of a "natural person(s) who directly or indirectly ultimately owns or controls the corporate entity."27 At present, Liberia's pre-qualification form for international companies or bidder groups only requires that the ultimate parent company of the entity is given, rather than a natural person.28 This form also fails to require that information on the ultimate natural person (owner) is given.29 Similarly, the ECOWAS pre-qualification form does not require that the ultimate natural person is named.30 These provisions risk allowing companies to report that they are owned by holding companies or trusts, which could allow elites to capture and benefit from any potential oil discoveries.
– Inclusion of identifying details: Extra details are needed in order to be able to narrow down a beneficial owner or politically exposed person to one individual. It is not useful to know that the ultimate owner of a company is, for example, a "John Smith." Global Witness suggests that this information should consist of an individual's date of birth, nationality and country of residence.
Inclusion of contact information: A means of contacting the beneficial owner or politically exposed person should be included, such as a business address.
Describing means of control: A description of how the beneficial owner and any politically exposed persons exercise ownership or control over the company should also be included. For example, names of the chain of companies that mean this person is the beneficial owner. This potentially allows third parties to independently verify the information by cross-checking it against existing shareholder registries, and also provides useful information on the structure of the company as a whole.
In addition to the above details, it is necessary that the beneficial ownership information collected during the pre-qualification process be made public. In section 32.3 of the preliminary PSC the contractor is required to disclose information on beneficial ownership31 and keep it updated,32 but there is no additional public disclosure requirement. Also, this commitment is conditional on regulations issued by the Ministry of Finance which to date, do not exist. Instead the preliminary PSC states that NOCAL "may" make information, including on beneficial ownership, available to the public on its website or otherwise.33 The pre-qualification form for Liberian participants also requires that beneficial ownership information is provided, but again fails to require its public disclosure.
There is growing international consensus that information on beneficial ownership should be publically available. In May 2013 the Extractive Industry Transparency Initiative (EITI)35 adopted a Standard encouraging public disclosure of the real owners of companies bidding for or operating natural resources concessions, with plans to make it a binding requirement by 2016.
Liberia is a pilot country for implementation of the new beneficial ownership standard. Moreover, the draft Petroleum Act requires that information on the ultimate beneficial owners must be made public in a register of companies. There are also moves within the British Government and the EU for beneficial ownership information to be made public.38 As such, the preliminary PSC should be amended to require public disclosure. Failure to publically disclose this information creates the opportunity for government officials to potentially profit from what should be a public good. There is an increased risk of this now, because the draft legislation will strip NOCAL of much of its powers.
4. Transparency of the bidding process
Global Witness believes that, if the Liberian Government is to allocate oil blocks now, they should be awarded through a transparent, competitive bidding process. As such, we welcome the government's decision to competitively tender these blocks. Liberian law currently heavily favors, but does not absolutely require, that natural resource assets are bid upon.39 The draft Petroleum Act also favors bidding, although the most recent draft of the Act seen by Global Witness also includes a provision allowing the government to bypass bidding if the President decides that it is in the national interest.40 International best practice suggests that Liberia will get the best possible return for its oil assets if it awards them through a transparent, competitive bidding process.41
However, the current bidding process is not sufficiently transparent: it is not clear precisely by which criteria bids will be evaluated or whether the bid evaluation findings will be made public. According to the Invitation to Bid letter, bids will be assessed based upon the size of the signature bonus and the percentage of profit oil share to be divided between the bidder and the Liberian Government. But no guidance is provided describing how these two very different fiscal terms will be weighed. Such lack of clarity is of concern, and potentially allows bid assessors to tailor evaluation criteria to suit a previously-preferred bidder.
Under current Liberian law and the preliminary PSC, the body that assesses oil block bids is also not transparent. Bids will be evaluated by an ill-defined Inter-Ministerial Concessions Committee (IMCC) that does not need to not make public either the bids it receives or the reasons for its decisions.42 It will be difficult for Liberians to feel assured that their government received the best possible deal unless they are able to verify those offers that were made, how the winner was chosen, the criteria used and how the decision was justified. Global Witness understands that these transparency requirements will be included in the draft Petroleum Act, including a requirement that the Liberian Extractive Industry Transparency Initiative (LEITI) is represented on the IMCC. 43 However, if the four blocks are to be awarded prior to the passage of the Act, the final PSCs and bid guidance documents should include provisions to ensure that bid submissions and decisions will be made public and that a representative from LEITI is included on the IMCC bid evaluation panel.
5. Transparency of payments and project documents
Through its participation in the EITI44 and implementation of the Liberian Extractive Industry Transparency Initiative Act (LEITI Act), Liberia has made a firm commitment to publishing information regarding the country's natural resource sectors, including payments made by companies45 and contracts.46 This landmark law allows Liberians the ability to know what revenue companies are paying to the Liberian Government, whether concessions were awarded legally and also to check that the government is receiving the revenue it is due.
In part, the preliminary PSC maintains this commitment, stating that signed PSCs will be made public.47 However, language in the PSC regarding compliance with LEITI Act is contradictory and unclear.48 Sections 7.18 and 18.9 both state that LEITI requirements will be met. But, section 9.13 states only that the Liberian Government "expects" to make company payments public. Similarly, section 9.14 states only that NOCAL "may" publish documents such as environmental and social impact assessments and their attendant management plans and joint operating agreements. As such, sections 9.13 and 9.14 of the preliminary PSC should be amended to state that the 8
The government will make public all payments made by the company along with all documents describing the concession's environmental impact, operations and contractual arrangements. In addition to ensuring that company payments are transparently recorded, it is important that the preliminary PSC is clear about who will be managing revenues provided by the companies. The PSC states that the signature bonus and long-term production payments will be managed by the Ministry of Finance's consolidated fund, which is positive.49 However, such clarity is not provided for the government's share of the payments made for seismic data50 or for contributions to the Hydrocarbon Development Fund or Rural Energy Fund. 51 To ensure that these funds are managed by state authorities with the capacity to spend them appropriately, the preliminary PSC should be amended to clarify that they will also be deposited into the consolidated fund.
6. Land rights and security forces safeguards and the preliminary PSC
Liberia is in the process of reforming its land rights sector and it is anticipated that the Liberian Government will shortly recognize the right of all landowners to provide or withhold their free, prior and informed consent to all decisions affecting their tenure rights.52 As such, the preliminary PSC should be altered to ensure that any impact a concession will have upon landowners' rights occurs only after the company has obtained the landowners' free, prior and informed consent.
Finally, the preliminary PSC does not contain necessary safeguards to restrict the powers of security forces employed by oil companies.54 The use of private security forces to protect investment projects in the extractive industries has become standard practice. However, there have been numerous reports of links to human rights abuses and violations.55 During Liberia's civil conflict, forces employed by natural resource companies were accused of abuses56 and distrust among the population remains. International best practice requires that investors ensure that personnel and property is safeguarded in accordance with relevant human rights principles and avoiding, or minimizing, risks to affected communities. 57 As such, the preliminary PSC should be amended to include safeguards necessary to ensure that any security forces cannot bear arms, will respect human rights, have strict limitations on their powers and a clear project-level grievance mechanism. To this end, the PSC should also require that companies uphold the Voluntary Principles on Security and Human Rights.
Conclusion
Global Witness believes that, if Liberia is to award new oil concessions, it should do so after having passed modern laws that would best ensure a transparent, competitive award process. We understand, however, that the Ebola crisis has required the Liberian Government to tender the four blocks in question before its draft oil laws can be enacted. In the absence of a legal framework, the Liberian Government has drafted bid documents and a preliminary PSC to guide the bid process. These documents contain a number of positive requirements, including setting up a competitive process. We believe that the requirements currently contained in these documents are insufficient, but we also believe that alterations can be made to the bid procedures and preliminary PSC to better ensure a process which will maximize benefits to Liberia.
– FrontPageAfrica