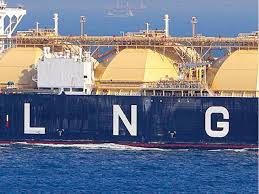 22 September 2014, News Wires – Former BG Group chief executive Frank Chapman has taken the reins as chairman at liquefied natural gas carrier player Golar LNG.
The oil & gas industry veteran took up the role on Friday in a move that had been widely anticipated.
Chapman stepped down as chief executive of BG at the end of 2012 but stayed on until June the next year to manage the transition to his replacement, Chris Finlayson.
Finlayson, formerly managing director of the UK company's BG Advance business division, has already quit the role.
Chapman is currently a non-executive director and chairman of the safety & ethics committee at Rolls Royce.
Golar, the LNG wing of Seadrill chairman John Fredriksen's empire, revealed earlier on Monday that one of Fredriksen's two daughters, Kathrine, has quit the board.
In something of a surprise move, Seadrill revealed on Friday that Tor Olav Troim, the elder Fredriksen's former right-hand man, was quitting the board of the rig giant.
It had already been known that Troim was to cut his ties with some parts of Fredriksen's shipping, offshore and seafood empire to focus on others, with Golar LNG to be a particular focus of his attention.
–
– Upstream