01 February 2019, Sweetcrude, Lagos — Goldman Sachs has claimed the top position in the latest M&A league table of the top 10 financial advisers for the Oil & Gas sector for FY 2018, compiled by leading data analytics company GlobalData.
The American bank scored the top rank with a deal value of $151.8bn, with 46 deals advised during the quarter – which incidentally was also the highest in terms of volume. Barclays stood second with $143.5bn earned on the strength of 32 deals.
Praveen Karnati, Financial Deals Analyst at GlobalData, said: "Goldman Sachs emerged as the top financial adviser in the oil and gas sector, mainly bolstered by two mega deals – Marathon Petroleum's acquisition of Andeavor for $35.6bn and BP's acquisition of Petrohawk Energy from BHP for $10.5bn."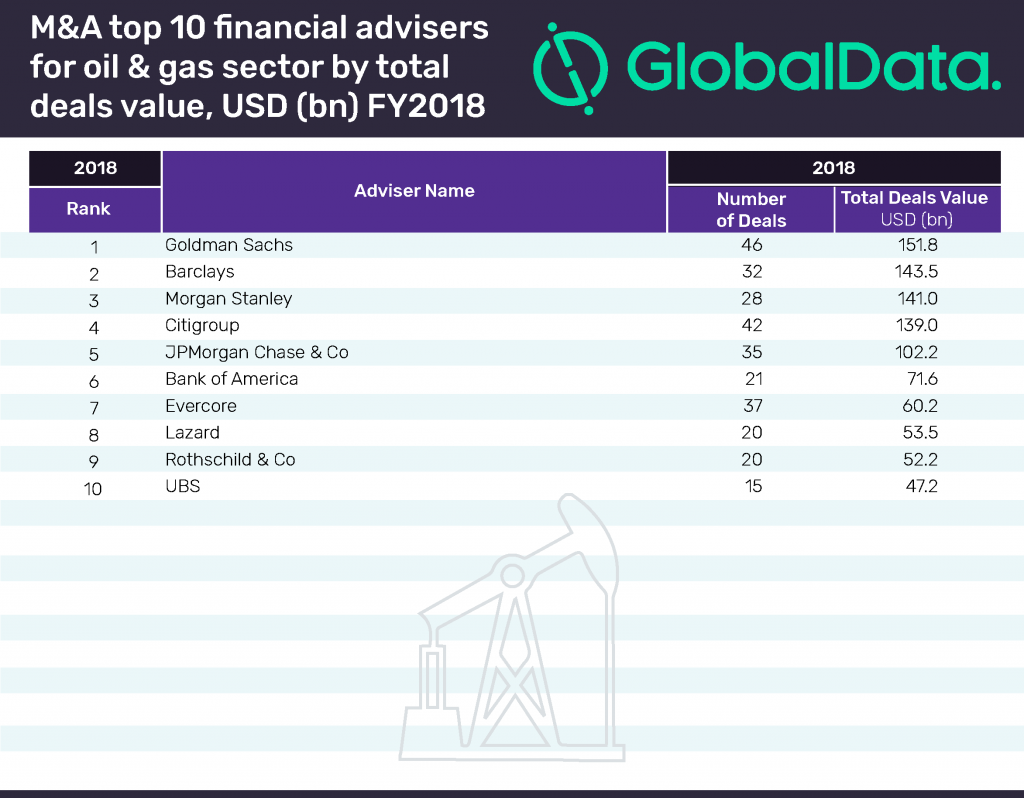 GlobalData compiles the league table using real-time data tracked from all merger and acquisition, private equity/venture capital and asset transaction activity globally. The company also confirmed that Morgan Stanley achieved third place with 28 deals worth a total of $141.0bn.
Global Oil & Gas deals market FY 2018
The Oil & Gas sector increased by nearly 40% in value from $388.0bn in FY2017 to $541.0bn in FY2018; however, volume rise was sedentary, with only about 3% increase between the years under review.
Also Read: Nigerian crudes offered near $2.50 dated Brent, traders say too high
Goldman Sachs also topped the global league table of top 20 financial advisers released by GlobalData recently. Barclays, in second place, slid to sixth in the global list.
Like and follow on facebook & twitter