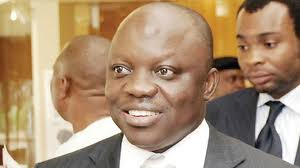 13 August 2013, Abuja – Delta State governor, Dr.Emmanuel Uduaghan, has said that the Nigerian Governors' Forum, NGF, was determined to check the challenge of oil theft in the country.
Fielding questions from journalists at the venue of the NGF meeting, weekend, Governor Uduaghan said that the measures taken by the Forum to support the Federal Government were paying off.
According to him, the Forum had to do something after the shut-down of two major pipelines (Trans-Niger and Nembe) led to the combined loss of about 300,000 barrels per day.
"This resulted in the drop of our oil output from 2.5million bpd to 2.1million bpd. But as I speak today, the two pipelines vandalised and damaged had been repaired and re-opened," he added.
He said that the cooperation and vigilance of all Nigerians was necessary to check illegal oil bunkering, which had drastically reduced the socio-economic potentials of the country.
Speaking on the participation of Delta State-born, Blessing Okagbare at the on-going International Athletics Championships in Moscow, Russia, the governor expressed satisfaction with her performance so far.
He commended Okagbare's feat in clinching the silver medal in the long jump event and encouraged her to be focused and determination to secure a gold medal for the country in the World Championships.
Uduaghan promised that his administration would continue to support the athlete and other youths who are prepared to make a living out of sports.
Briefing newsmen after the Forum's meeting, the vice chairman and Governor of Ondo State, Dr. Olusegun Mimiko, said that the NGF had resolved to streamline its position on the on-going review of the constitution and come up with a common position for the governors.
The governors on the current strike action by members of the Academic Staff Union of Universities, ASUU, appealed to the lecturers to call off the strike in the interest of the country's educational development.
– See more at: http://www.vanguardngr.com/2013/08/governors-forum-set-to-check-oil-theft-says-uduaghan/#sthash.yvwLktcI.dpuf
– Vanguard