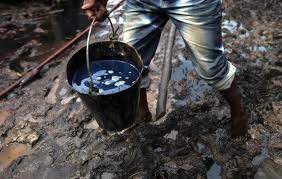 06 April 2013, Abuja – The governors of Kogi and Anambra States, Idris Wada and Peter Obi, respectively have met in Abuja over clashes between two communities of the two states over oil-rich border area.
They called on the warring communities of Odeke in Kogi and Aguleri in Anambra to maintain peace and good neighbourliness as the issues in contention between them were being handled by the National Boundaries Commission.
At a joint press conference at the end of a closed door meeting at the Kogi State Governor's Lodge in Abuja, the governors said they will ensure a "peaceful and equitable resolution of the dispute that will benefit the people and further good neighbourliness."
Governor Wada who read the communique after the parley denied media reports that about 400 houses were burnt during the crisis, noting that only about five houses were affected.
"For emphasis, neither Kogi nor Anambra states reported any loss of life, contrary to media reports that 57 lives were lost. Only about four motorcycles were destroyed during the fracas," Wada said.
The two governors called on "those trying to cause disaffection between the two brotherly states, with a long affinity, to desist from such attempts as what Nigeria needs now is peace which will attract development."
Reacting to allegations of closure of the refinery in Anambra State due to the crisis between the communities, Obi said the refinery was still operational noting that it was only closed down briefly because of the flood last year.