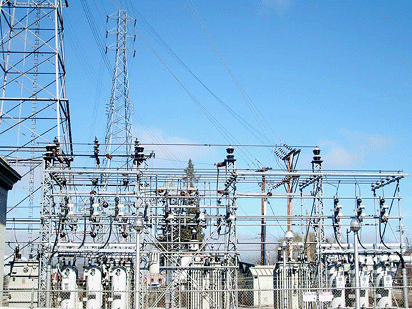 20 September 2014, Abuja – The Federal Government said on Friday that it had approved N213bn facility to rescue private electricity companies.
Minister of Petroleum Resources, Diezani Alison-Madueke, said this while speaking with State House correspondents at the Presidential Villa in Abuja.
She briefed journalists on 'Electricity market stabilisation facility and the bankability of the power sector'.
"The CBN, in collaboration with the Deposit Money Banks, will provide a total facility of N213bn to settle both the legacy gas debts as announced on August 2 and also the shortfall in revenues to the sector since the handover of PHCN companies on November 1, 2013," she said.
According to her, N36bn would be tied to commitments to supply specific volumes of gas-for-power and to negotiate and execute bankable gas supply agreements with power plants.
She also said there would be a new electricity tariff to reflect the new developments.
The minister said, "NERC (the National Electricity Regulatory Commission) will publish a reset tariff order (MYTO 2.1). This tariff order will take into account the CBN provided facility, current levels of energy output, the new baseline gas price and other variables that more closely reflect the true cost of running electricity businesses."
She said the electricity market, mainly consisting of private operators, would repay the facility with a first-line charge on their revenues over a 10-year period.
She added that there would be a moratorium on repayment of the credit facility by the distribution companies until electricity supply improved across the country.
She said this would ensure that the cost of electricity for ordinary consumers continued to be affordable.
The minister added, "The CBN will, on a case-by case basis, be working with the Deposit Money Banks on some of the prudential guidelines associated with acquisition loans for electricity assets through extended restructure of the debts repayment during the moratorium period.
"This will only apply where it is clear that strains on loans are a direct result of recent, unforseen adjustments in the policies that guide the electricity market.
"The credit facility will be disbursed via commercial banks and a special purpose vehicle, which will be managed by a dedicated fund manager. This structure will ensure that the funds are repaid in full, within the time frame of the reset tariff order."
With her at the briefing were the Minister of Power, Chinedu Nebo; Governor of Central Bank of Nigeria, Godwin Emefuele, and Chairman, Nigerian Electricity Regulatory Commission, Sam Amadi.
– The Punch