24 February 2016, Abuja – The  Federal Government has said that the novel price modulation mechanism currently in place will ensure that it records zero expenses on fuel subsidy in 2016.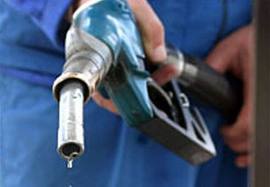 The Minister of State for Petroleum Resources and Group Managing Director of the Nigerian National Petroleum Corporation, NNPC, Dr. Emmanuel Ibe Kachickwu, said this last week, at the 45th Convocation Lecture of the University of Nigeria, Nsukka, Enugu State.
He spoke under the theme: The Petroleum Industry and the Future of the Nigerian National-Oil Resource Management and the Implication for National Security & Economic Survival.
Kachikwu said the zero fuel subsidy will be sustained based on prevailing modified pricing template for petroleum products, which has eliminated extraneous cost elements.
According to him, "Without necessarily removing subsidy the government will spend zero amounts in subsidy in 2016. This may sound unbelievable to some people but that is part of the change agenda of the present administration of President Mohammadu Buhari."
He also disclosed that large chunks of vandalised pipelines are being recovered which will supply more crude to the refineries. The Minister enthused that despite the difficulties of yester-years, the oil and gas industry in Nigeria is primed for greater achievements in the months and years ahead as a result of landmark reforms being engendered and activated by the present administration.
Kachikwu outlined the central objective of the ongoing oil and gas reform agenda to include: *increasing revenue for the country through sales of petroleum and petroleum products and taxes on profitable enterprises;
*Maximising value added on the crude oil and gas to establish linkages with other sectors through local processing;
*Establishment of gas based industries thereby stimulating economic growth and development, and; *providing employment opportunities for Nigerians.
He said further: "Significant improvement in governance macroeconomic and fiscal policies are key to harnessing oil and gas resources for the sustainable development of Nigeria through enshrining transparency and accountability, empowering good governance and transparency in expenditure and revenue management." Convocation  lecture.
The NNPC GMD also noted that the ongoing reform is designed to create competitive framework for public private partnerships anchored on durable financial investments.
He expressed appreciation to the management of UNN for considering him worthy to deliver the convocation lecture, adding that as an alumnus of the university, he will continue to contribute his quota to the growth and development of the University. "Whatever I am today UNN contributed immensely to it," he said.
In his remarks, the Vice-chancellor of UNN, Prof Benjamin Ozumba, said the 45th convocation lecture was unique because the lecture was delivered by a guru in the petroleum industry, who had within a record time transformed the oil sector.
Describing Kachikwu as the pride and beacon of UNN, the Vice-Chancellor noted that University is glad to welcome a super lion and one of the profound thinkers in Nigeria.