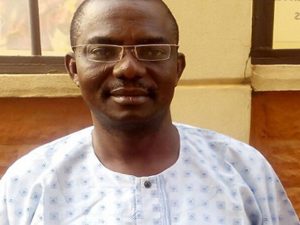 Lagos — The Independent Petroleum Marketers Association of Nigeria, IPMAN, has accused the Federal Government of engaging in the monopolistic deregulation of the downstream sector.
The National Operations Controller of the association, Mr. Mike Osatuyi, made the disclosure against the backdrop of government's inability to allow market forces to determine the petroleum pump price in the country, while stressing the need for government to enforced total deregulation of the petroleum downstream sector.
Osatuyi defined a monopolistic deregulation as a system where the deregulation mechanism and the field are reserved for only one or few selected players.
Explaining the reason behind the accusation, he said that government, through the Nigerian National Petroleum Corporation, NNPC, had been the sole importers of petrol alongside few marketers operating crude for refined white product under the name Direct Supply Direct Purchase, DSDP.
According to him, this arrangement negates the principle of market deregulation in the sector.
According to him also, government's monopolising of petrol importation has negated the principle of equal participation and level playing field in the business.
"There is need for government to allow other players into the market to import petrol by making FOREX available at CBN official rate as promised severally by the Honourable Minister of State for Petroleum, His Excellency, Mr Timipre Sylva.
"The Federal Government should make forex available to oil marketers for import so as to drive down petrol price now that crude price is at $52 for Brent and $49.5 for WTI per barrel," he said.
He stated that although the government had announced plans to make foreign exchange available to petroleum product marketers, they were still waiting to be called upon to deliberate on the modalities involved.