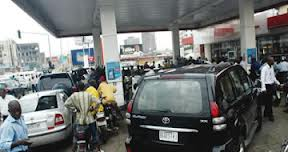 17 March 2013, Lagos – Oando Plc, Conoil and 35 other oil marketing companies have been paid N381, 311,828,603.60 by the Federal Government as subsidy claims for 2012 and 2013.
While N59, 264,503,500.26 of the total figure, was paid for fuel cargoes imported in 2012, the sum of N322, 047,325,103.34 was paid to qualified marketers in 2012.
The Federal Ministry of Finance said in a statement on Friday that, given government's emphasis on transparency and accountability, only deserving marketers, which had gone through the necessary screening processes were paid.
Besides Oando, which received N53.06 billion, the list of the 37 oil trading companies that were paid included Folawiyo Energy Limited (N32.09 billion), NIPCO Plc (N25.4 billion), MRS Oil and Gas Limited (N23.14billion), Aiteo Energy Resources Limited (N15.2billion), Conoil Plc (N14.8billion), Masters Energy Oil & Gas Limited (N14.3 billion) and Total Nigeria Plc (N12.9 billion).
The list also includes Shorelink Oil & Gas Limited, which received N9.11 billion, Sahara Energy Resources Limited (N9.01 billion), Northwest Petroleum & Gas Limited (N7.9 billion), Swift Oil Limited (N7.8 billion), Mobil Oil Nigeria Plc (N7.8 billion), Integrated Oil & Gas Limited (N7.6 billion), Techno Oil Limited (N7.64 billion) and Rainoil Limited (N7.36 billion).
Zalex Energy Resources Limited received the least subsidy claims of N280.5 million in 2012; followed by Matrix Energy Limited, which was paid N489.6 million.
Other marketers, which received some of lowest amount of money are Bodej Investment Limited (N546.4 million), Channel Oil & Petroleum Limited (N639.1 billion) and First Deepwater Discovery Limited (N854.2 billion).