…Records 1,600 cases of pipeline vandalism in 2016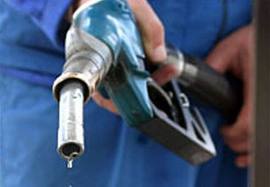 Kunle Kalejaye 18 August 2016, Sweetcrude, Lagos – Nigeria has saved over N1.4 trillion since the subsidy on petrol was removed, according to Minister of State for Petroleum Resources, Dr. Ibe Kachikwu.
The minister, who stated this at the National Association of Energy Correspondents' 2016 annual conference in Lagos described the removal of subsidy as a difficult but necessary decision the government had to take.
The removal of petrol subsidy in May this year resulted in price increase of the product from N97 to N145 per litre.
Kachukwu explained that the removal of subsidy has resulted in increased supply and availability of the product across the country.
"For the first time in 30 years, we have been able to deal with the pricing issue of petrol. We worked with all stakeholders and we have been able to save N1.4 trillion.
"More importantly is for us to have achieved self sufficiency and ensured that queues disappeared from our filling stations," Kachikwu said.
Commenting on pipeline vandalism, the minister said Nigeria experienced 1,600 cases between January 2016 till date.
He explained that the pipeline vandalism cases were far more in 2016 than was the case from 2010 and 2015, estimating the vandalism cases between 2010 and 2015 at 3,000.
"You will be shocked that in 2016 alone, Nigeria has recorded 1600 cases of pipeline vandalism, while between 2010 – 2015, there were 3000 cases. That means 2016 has been the worst," he said.