11 April 2016, Lagos – The former National Legal Adviser of the Peoples Democratic Party (PDP), Chief Olusola Oke, has applauded the federal government's decision to revisit the Olokola Liquefied Natural Gas (LNG) project.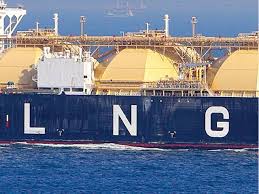 Oke, who was one of the All Progressives Congress (APC) gubernatorial aspirants in Ondo State 2016 election made the remark in a statement signed by his Media Adviser, Rotimi Ogunleye.
He said the federal government's decision bathed the people of the state with joy because the project will bring an end to the economic darkness that was foisted on the state by the present administration.
"The Olokola LNG project, you will recall, was a project designed to bring into our state economic prosperity, diversify our economy, provide employment and serve as a huge source of revenue generation to the Ondo State government. Apart from its advantages to the state, it will serve as a source of additional foreign exchange earnings to the federal government.
"For close to eight years, the people of the state have been denied the benefits would have been derived from the project.
"The project would have among other benefits, generated direct and indirect job opportunities to the state," he said.
Oke said the project would have brought developments in terms of infrastructure to Olokola and the adjoining communities in the area if the project had been pursued by the current administration in the state.
He commended President Muhammadu Buhari for the decision, saying politics should be distilled from governance.
"This is the only way the people could witness a sustainable development. This is what President Buhari has done. He has rightfully separated party politics from issue of development that the people of the state desire.
"This is also in tandem with the policy of the federal government to generate employment and increase government revenue generation base," he said.