14 October 2014, Abuja – The Federal Government's fiscal operations for the second quarter of this year resulted in a deficit of N329.37bn, compared with the quarterly budget and the preceding quarter's deficit of N241.1bn and N202.7bn, respectively.
During the period, the retained revenue was N864.15bn as against total expenditure of N1.193tn, according to the economic report for the second quarter released by the Central Bank of Nigeria on Monday.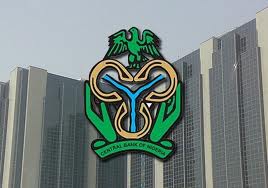 Total federally-collected revenue stood at N2.6tn, representing an increase of 4.3 per cent above the receipts in the first quarter of 2014, but was a decline of 4.3 per cent below the proportionate quarterly budgeted estimate, the CBN said.
The central bank said at N1.795tn, oil receipts, which constituted 69 per cent of the total, exceeded the proportionate budget estimate marginally by 0.2 per cent, but fell by 0.7 per cent below the receipts in the preceding quarter.
The increase in oil receipts relative to the proportionate budget estimate was attributed, largely, to the rise in the other oil revenues during the review period.
"Non-oil receipts, at N806.45bn, were below the budget estimate by 13.1 per cent, but 17.4 per cent above the receipts in the preceding quarter," the CBN said.
It further said that activities in the agricultural sector improved slightly in the second quarter as a result of well-distributed rainfall in most parts of the country.
"Nigeria's crude oil production, including condensates and natural gas liquids, was estimated at an average of 1.91 million barrels per day or 173.81 million barrels for the quarter," the bank said.
It added that crude oil export stood at 1.46 million bpd or 131.4 million barrels for the quarter, while deliveries to the refineries for domestic consumption remained at 0.45 million bpd or 40.95 million barrels.
– The Punch