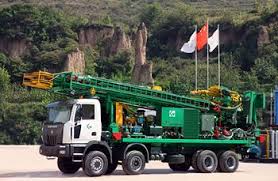 13 May 2014 – London-listed Greka Drilling has announced the drilling rigs for the upcoming 100-well campaign in India are on the way to the block.
Essar Oil has sent for five rigs from Greka's existing fleet to the Raniganj Block in West Bengal.
The rigs are now at a port in northern China.
Greka expects to spud the first wells in September as the rigs and necessary equipment move towards the block.
The drilling programme is expected to take between 10 to 12 months.
Essar Oil announced the contract win late last year and has now given "mobilisation orders" to the company.
The $65 million contract will see Greka drill the 100 coalbed methane wells for Essar's local outfit
*Bianca Bartucciotto – Upstreamonline