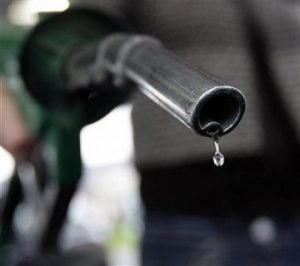 Mkpoikana Udoma
Port Harcourt — A group known as South-south Youths Initiative, has issued seven days ultimatum to the Group Chief Executive Officer of NNPC Ltd, Mele Kyari, to resign from office over his failure to advised President Bola Tinubu on the right policies to implement regarding fuel subsidy removal and the concomitant hardship on Nigerians.
President of South-South Youths Initiative, Mr. Saviour Oscar Imeabe, warned that failure of the NNPCL boss to resign in seven days, will lead to the shutting down of all NNPCL offices across the South-south geopolitical zone.
Imeabe in a statement explained that the policy of fuel subsidy removal by President Tinubu-led administration was anti-people and insensitive, as it there has been no thought-out action and reinvestment plans put in place and communicated to the people before removing subsidy on PMS.
According to him, the removal of fuel subsidy and jerking up of fuel price from N195 to N511 and now N617 per litre, shows that this administration does not have good advisers or was not ready to work for the good of the people.
He said, "We have truly observed the failure of this administration to bring the needed peace and development to our people. This is propelled by the existence of people like Mele Kyari, the Group Managing Director of Nigeria National Petroleum Corporation Limited, NNPCL, in public space. His failure to play an advisory role has caused serious shame and backlash on this young administration.
"Kyari has failed to make justice to his first role of advising the President, Bola Ahmed Tinubu, on right policies to implement and at the right time to do so. We see that he lacks the understanding of what constitutes effective and corporate governance for failing to guide Mr. President on the right steps to take. Therefore, we call for his immediate resignation for failing and causing Nigerians pain.
"We are calling on Kyari to resign his position immediately for failing to offer good advice to Mr. President. It is because of his actions and inactions that the entire country is in this present hardship. In saner climes, when a public office holder fails to carry out his functions effectively and the result of such action leads to some negative impact on the people, they willingly resign their position as a mark of showing remorse.
"We want Kyria to show this remorse that he has caused millions of Nigerians untold hardship. His resignation is important to Nigerians. We also want him to apologize to Nigerians for his failure to know what his functions are in the office he currently occupies, which includes providing advisory roles to the President.
"Nevertheless, should he refuse to heed to our call within seven days, we are calling on President Bola Ahmed Tinubu to sack him and bring in an experienced technocrat that can drive the visions of this administration in NNPCL, if there is really any.
"However, if the President fails to sack him after he refuses to resign within seven days, we will have no option than to shutdown offices of NNPCL in the States of South-South. This is not a threat it is a promise we the youths of this nation will implement for the sake of the suffering and dying masses."
Follow us on twitter