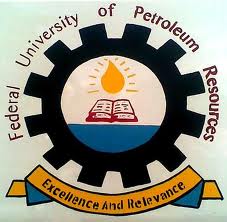 09 July 2013, Ughelli – URHOBO youths under the aegis of Coalition of Urhobo Youth Organisation, CUYO, has condemned media reports credited to the Ijaw Youth Council, IYC, recommending the appointment of Professor Alhasan Bitchi as the substantive Vice-Chancellor of Federal University of Petroleum Resources, FUPRE, Effurun, Delta State.
It will be recalled that CUYO has been clamouring for Bitchi's removal and the appointment of an Urhobo descent as substantive VC of the institution which is located on Urhoboland.
Reacting to the media reports, spokesman of CUYO, Mr. Stephen Ohwokirerhuo, said the IYC was not competent to speak on behalf of the Urhobo people, reiterating that "the fact that they occupy a parcel of land in Uvwie Local Government Area called Ijaw Quarter does not qualify them to interfere in matters in the Urhobo nation.
"The Urhobo people have never interfered in the appointment of principal officers in institutions located on Ijaw- land particularly the School of Marine Engineering in Burutu, Delta State and federal institutions in other states.
"The acting VC, Prof. Bitchi should be called to order for trying to use IYC to destroy the age-long relationship between the Urhobo and the Ijaw ethnic nationalities."
He explained that the agitation of the group for the appointment of an Urhobo indigene as substantive VC of the university was to pave way for the accelerated development of the institution, adding that the acting VC, who he said had overstayed his tenure of six months "is a Professor of Pharmacology, who is bereft of the requisite qualification to be at the helm of a petroleum university. "
"It should be noted that the Vice Chancellors of three other petroleum universities in the world have qualifications in engineering disciplines. For instance, the VC of King Fahad University of Petroleum and Minerals is an Industrial Engineer; the VC of University of Petroleum and Energy, India is a Chemical Engineer, same as that of China University of Petroleum. We are, therefore, calling on the Governing Council of FUPRE to declare the position of the VC and Registrar of the institution vacant."
– Festus Ahon, Vanguard.