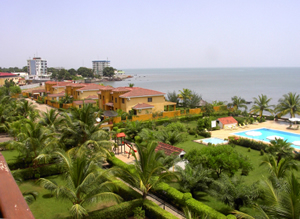 01 November 2012, Sweetcrude, CONAKRY – GUINEA is planning to introduce a new oil code, after which it will throw open 22 offshore blocks for exploration.
The country's deputy mines and geology minister disclosed this, according to a report.
West Africa is a mature oil province, but the discovery of oil off Ghana, which began pumping crude in 2010, has helped spur interest elsewhere in the region, Reuters reported.
"We are developing the new petroleum code now and plan to have it in place by June 2013," Guillaume Curtis told the news wire on the sidelines of an African oil conference organised by Global Pacific & Partners.
He said the exploration blocks would then be opened up but that it had not yet been decided whether this would be done through an auction process or through company-by-company negotiations.
Guinea, the world's top bauxite exporter which also has large-scale iron ore deposits, adopted a new mining code in September last year.
That code gives the state 15% of mining projects along with the option to purchase an additional 20%, bringing its total potential share in projects to 35%.
Curtis declined to say whether the new oil code would be modeled along the same lines.