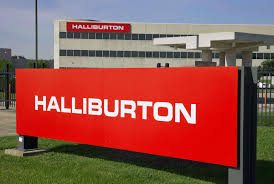 23 October 2018, News Wires — Shares of oilfield services provider Halliburton Co fell on Monday after the company warned that fourth-quarter earnings would come in below analysts forecasts amid ongoing weakness in the North American hydraulic fracturing market.
Halliburton, the largest provider of hydraulic fracturing services, has seen demand for its services soften as U.S. producers cut down on spending and transportation bottlenecks in the Permian Basin of west Texas and New Mexico pushed the price of regional crude lower.
The company had previously warned that slowing growth in the largest U.S. shale basin would impact its results.
Halliburton said it expects the U.S. onshore sector to find a "bottom" in the fourth quarter, as producers reset 2019 budgets and next year begin working through a record backlog of drilled-but-uncompleted wells.
The company on Monday said it anticipates a fourth quarter profit of 37 to 40 cents per share. Analysts were forecasting a profit of 49 cents per share, according to Refinitiv.
While demand for its North American completions services has weakened, the firm's international business is showing signs of recovery, the company said on Monday, as global oil prices have climbed to around $80 a barrel.
Halliburton's international revenue rose 5 percent from the second quarter to $2.4 billion, while in North America, revenues decreased 2 percent sequentially to $3.74 billion. North American revenues are up 18.2 percent year-over-year.
"Our international business continues to show signs of a steady recovery," Chief Executive Officer Jeff Miller said in a statement.
Shares of Halliburton were down about 2 percent at $36.93 in early trade. In September, they fell to a roughly two and a half year low after the company warned of slowing U.S. activity.
"We're not exactly doing cartwheels given near-term pricing and utilization headwinds in the domestic hydraulic fracturing market," analysts for Tudor Pickering Holt & Co wrote in a note on Monday.
Rival Schlumberger NV also managed a slight third quarter profit beat last week but cautioned that North American growth would slow due to the bottlenecks and hurt results next quarter.
Net profit attributable to Halliburton rose to $435 million, or 50 cents per share, in the third quarter ended Sept. 30, from $365 million, or 42 cents per share, a year earlier.
Excluding items, the company earned 50 cents per share, beating average analysts' estimate of 49 cents per share, according to Refinitiv estimates.
Total revenue rose to $6.17 billion from $5.44 billion a year ago.