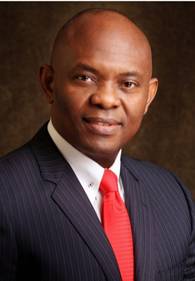 12 September 2014 – Heirs Holdings has the ambition to generate at least a quarter of Nigeria's power consumption needs in the next five years, the company's Group Chairman, Mr. Tony Elumelu said in a statement yesterday.
According to the Heirs Holdings chairman, the power industry is a catalytic sector and the development of Nigeria and Africa cannot happen without fixing power.
He described the USA's Power Africa Initiative as an amazing opportunity to democratise access to power for Africans, saying, "the $2.5 billion investment commitment we have made reflects exactly how excited I am about it."
Heirs Holdings' interests in the power sector include Transcorp Ughelli Power, a gas-fired, thermal power generating plant, which was acquired under the privatisation of Nigeria's power sector. Elumelu is expected to deliver a keynote address at this year's West African Power Industry Convention (WAPIC) in Lagos from 18-19 November.
The 11th edition of this long running, high-level energy conference and expo would once again gather government, utilities, consultants and investors to discuss the challenges of local markets, capacity building and investment.
*Press release