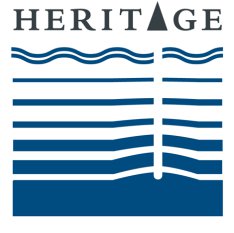 04 July 2013, Lagos – Shoreline Natural Resources Limited, a special purpose private Nigerian company formed between a subsidiary of Heritage Oil Plc, listed in the United Kingdom, and a local Nigerian partner, Shoreline Power Company Limited, has successfully completed the refinancing of its existing bridge loan facility for Nigerian Oil Mining Lease (OML) 30.
Heritage Oil, an independent upstream exploration and production company, said in a statement released Wedneday, that the new facility was a five-year $500 million Senior Secured Revolving Reserves Based Lending Facility (RBL), which could be increased up to $600 million. The company further disclosed that Standard Bank Plc was the co-ordinating mandated lead arranger and book runner for the RBL facility.
Standard Bank was, however, joined by a consortium of three leading Nigerian banks – First City Monument Bank (FCMB) Plc as mandated lead arranger and Ecobank Nigeria Limited and Fidelity Bank Plc as lead arrangers in handling the deal.
According to the company, the RBL facility, which is secured at the Nigeria level, replaces the bridge loan executed as part of the acquisition of a 45 per cent interest in the OML 30 and provides long-term financing to Shoreline to further develop the oilfield.
The RBL facility had been arranged on better terms and will provide greater flexibility than the bridge loan, the company said. The statement added that funds have been drawn under the RBL facility and the outstanding amounts under the bridge loan have been fully repaid.
On completing the RBL facility, $50 million of cash collateral, which was put in place under the bridge loan as part of the security, following the sale of the Miran asset, had been released to Heritage, according to the company.
Commenting on the new deal, the Chief Executive Officer of Heritage Oil, Mr. Tony Buckingham, said his company was pleased to close the refinancing of existing debt facilities with long term debt.
"The strong syndicate of local Nigerian lenders combined with the improved borrowing cost and structure reflect the significant cash flow generation from the world class OML 30 asset in Nigeria. The region remains a core focus for Heritage as we continue to consider further opportunities," he said.
Heritage and Shoreline Power Company Limited established Shoreline Natural Resources Limited as a private limited Nigerian company, with a 45 per cent interest in OML 30.
The National Petroleum Development Company, NPDC, a subsidiary of the Nigerian National Petroleum Corporation (NNPC), holds the remaining 55 per cent interest.,
Heritage is listed on the London Stock Exchange and has a further listing on the Toronto Stock Exchange. It has oil and gas producing assets in Nigeria and Russia and exploration assets in Tanzania, Papua New Guinea, Malta, Libya and Pakistan.
*Heritage Bank press statement