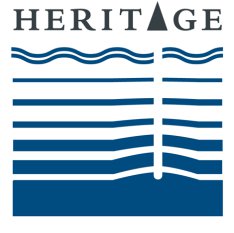 01 May 2013, Lagos – United Kingdom-listed Heritage Oil has said it plans to "expand" its portfolio in Nigeria after last year's acquisition of stake in a string of Nigerian oil field assets.
The company last year acquired a stake in Oil Mining Lease 30, originally owned by Shell Petroleum Development Company of Nigeria, SPDC, in a $850 million deal.
Reuters reports that production from the asset has averaged 20,000 barrels of oil per day, bpd, since the acquisition, lower than the 36,000 bpd level recorded last November and way off the 58,000 bpd level production target Heritage has for the end of the year.
"We are looking to expand the footprint in Nigeria without question. We are in discussions with parties," Reuters quoted Chief financial officer Paul Atherton to have said in an interview.
The company, which made its name with big oil finds in Uganda that it has now also sold, is under pressure to almost triple production at the Nigerian field, named OML 30, by the end of the year after strikes affected its performance to date.
The Niger Delta, heartland of Africa's biggest oil and gas industry, is prone to bouts of unrest by militant factions and widespread oil theft to date this year has caused the country's oil production to fall well below expectations.
Heritage's strategy in Nigeria is to raise production at fields like OML 30, though too small to be significant to companies like Shell, by investing in equipment and drilling, and improving community relations.
Calling OML's output since the acquisition "varied", Atherton said the year end production goal was unchanged, but conceded there were teething troubles. "It's a new group, a new operator, obviously people have to get their feet under the desk," Atherton said.
Meanwhile, shares in the company dipped 2.5 per cent in mid-morning, paring earlier losses of as much as five percent, which analysts attributed to what they saw as a lower than expected production figure.
Production, which has gone as high as 43,000 bpd since Heritage's acquisition in November, has suffered due to the strike by local workers as well as a pumping system failure, the newswire observed.
Royal Bank of Canada analyst Al Stanton said the production figures raised questions over Heritage's ability to influence operations at OML 30, where the company through its Nigerian unit is junior partner to state-run Nigeria National Petroleum Corporation.
Atherton said production would improve due to a ramp up in maintenance and the installation of new pumps, plus the positive impact of the social programmes which the company is putting in place in local communities.
Heritage, founded by a former North Sea diver, Tony Buckingham, who went on to provide mercenary fighters in Africa when he was a partner in the military contracting firm Executive Outcomes, formed a joint venture with Nigeria-based Shoreline with the aim of taking advantage of Nigeria's plan to indigenise its oil industry.
"We've stated our intention is to be one of the leading indigenous oil companies (in Nigeria) so we are looking at some very large transactions," said Atherton, adding that the company was also considering acquisitions elsewhere in Africa.