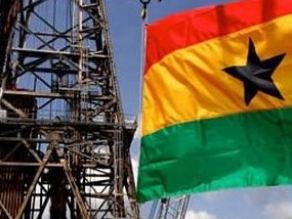 01 August 2013 –
Hess, which on Tuesday reported bigger-than-expected second-quarter profit, said it was seeking partners to explore two fields in Kurdistan and a block offshore Ghana, sending its shares up 3.5 percent to a two-year high.
Hess executives made the comments in a conference call with analysts, according to a Reuters report.
Hess operates and has an 80% stake along with 20% partner Petroceltic of Ireland in the Dinarta and Shakrok blocks in the semi-autonomous region of northern Iraq.
Hess plans to spend $550 million this year for exploration work, including shoot seismic and drill exploration wells there.
It has also signed onto a production-sharing contract.
Kurdistan began exporting crude oil last July, despite the Iraq government's claim to sole authority over crude exports.
Hess is among the companies who have defied the principal Iraqi government to carry out oil business there.
The company also owns a 90% stake in the Deepwater Tano/Cape Three Points block in Ghana, one of the top 10 oil producers in sub-Saharan Africa. Ghana National Petroleum owns the remaining stake.
*Kathrine Schmidt, Upstreamonline