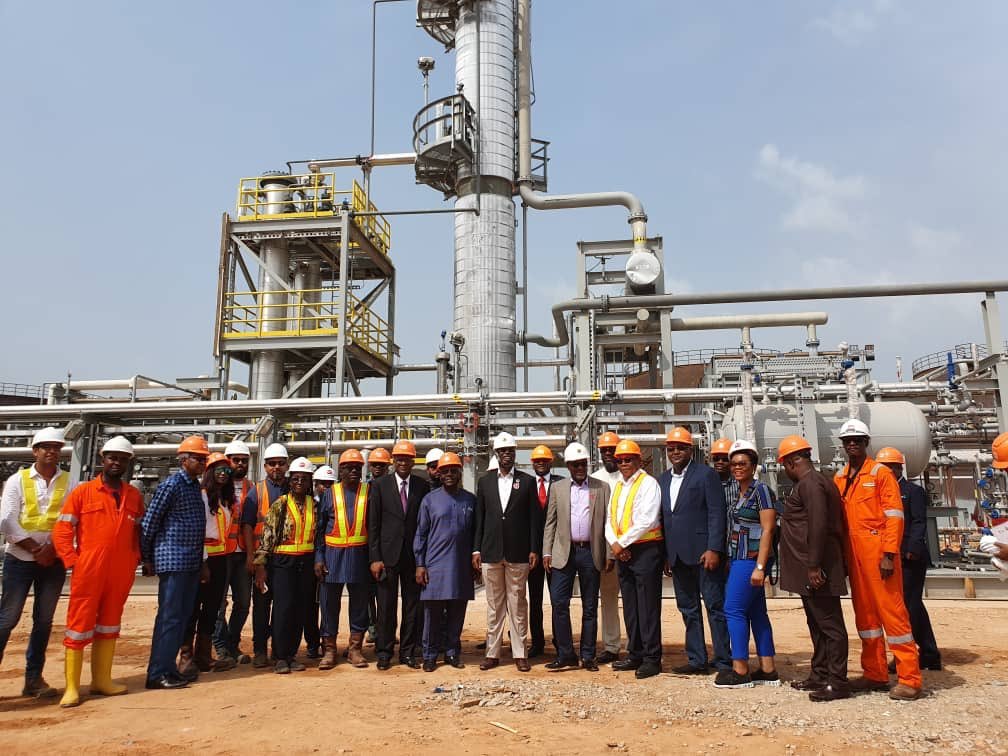 Mkpoikana Udoma
Port Harcourt — With Nigeria's four refineries currently operating below capacity, modular refineries if spread across the country, would bridge the nation's energy gap, curb fuel insufficiency and permanently end importation of refined petroleum products into the country.
A modular refinery is a smaller petroleum refining plant, whose parts or equipment are constructed in modules designed to be portable and easily moveable anywhere in the world and comes in a variety of sizes with capacities to refined between 500 to 30,000 barrels per day.
Modular refineries are engineered and constructed on skid-mounted structures, each skid contains a section of the entire process plant and through interconnecting piping the component skids are linked together to form an integrated operable process plant. Modular refineries offer a high level of quality control, efficient use of space and pre-delivery testing to ensure ultimate functionality.
While the country's daily fuel consumption stands between 38.2million and 52million litres daily, Nigeria's four petroleum refineries are not only operating below capacity, but moribund despite billions of Naira sunk annually for turnaround maintenance by successive administrations.
The four refineries, two in Port-Harcourt (PHRC) and one each in Kaduna (KRPC) and Warri (WRPC), with combined capacity to refined 445,000barrels per day, were established to adequately supply and serve needs for LPG, PMS, DPK, AGO, LPFO, HPFO and ATK, for both local consumption and exports.
The Nigeria Natural Resource Charter, NNRC recently raised the alarm that NNPC spent a whopping $396.33 million between 2013 and 2017, to carryout repair works under the Turn Around Maintenance scheme on three of the nation's decrepit refineries in Port Harcourt, Warri and Kaduna.
NNRC in its report indicated that NNPC spent N276.872 billion on the operating expenses of the refineries between 2015 and 2018, as well as $36 billion on petroleum products importation between 2013 and 2017.
Similarly, the Society of Petroleum Engineers, SPE, recently has also raised the alarm that on annual basis, the country refineries gulp nothing less than N120 billion, with nothing to show for it.
Current data from National Bureau of Statistics, NBS has shown that Niigeria spent N1.62 trillion to import PMS between January and September 2020 alone. These imported fuels have high sulphur content than the fuel locally produced in the country, and even less pure than the fuel illegally refined in the creeks, according to a recent report by SDN.
The $36 billion the country has spent on importing petroleum products in four years with no commensurate results, could have built ten brand new modular refineries with combined capacity to refined over 500,000 barrels per day, under a PPP investment model.
Presently, private investors have began investing in modular refineries, such as the WalterSmith Modular refinery in Ibigwe, Imo State which was inaugurated in November 2020, with the capacity to refined 5,000bpd.
There is need for the government to encouraged more investors to invest in modular refineries by providing incentives, if the country is serious about curbing fuel insufficiency and ending importation of petrol with high sulphur content, also known as dirty fuel, into the country.
Stakeholders have advocated that youths in the Niger Delta, who are involved in artisanal oil refinning, commonly known as kpo fire, should be conscripted and rehabilitated into the modular refinery projects, in order to the save the environment from constant pollution and degradation.
A stakeholder and Environmental Justice Advocate, Fyneface Dumnamene Fyneface, explained that whilst modular refineries will provide energy sufficiency in the country, Nigeria could flood the West African market with refined petroleum products and make huge foreign exchange from it.
Fyneface regretted that Nigeria imports dirty fuel, when it has the capacity to refined clean fuel and generate thousands of employment for her teeming youths.
"According to NNPC, our refineries are currently operating below 60percent of their capacity, which has made it impossible for them to bridged the energy gap in the country and for that, NNPC exports our crude and buy refined oil into the country and even imports products with high sulphur content.
"But artisanal refineries have been boasting that they are filling that gap, but we are not happy with that because they (artisanal refiners) contribute to environmental pollution.
"So, we are saying that if artisanal refiners transfer their trade to modular refineries, it will bridged the energy gap in the country, because importation of dirty fuel into the country will reduced, it will create job opportunities and the economy will expand."
Fyneface who is the Executive Director of Youths and Environment Advocacy Centre, YEAC, has urged the Federal Government to support, encouraged and provide licenses for artisanal refiners to set up modular refineries around the country.
"Modular refineries will curb hike in fuel price, because fuel will be produced locally, to serve the local economy, because the reason why there is incessant hike in fuel price is because of cost of importation, tax, exchange rate, etc, but if we produce locally, it will be cheaper.
"Government should give massive licenses for the construction and operation of modular refineries, especially to youths who are involved in artisanal refining and pipeline vandalism."