*Explore other sources of revenue – Okonjo-Iweala    *Privatise refineries, sell unviable govt oil assets – NNRC   *Nigeria must avoid Venezuela experience – Varsity don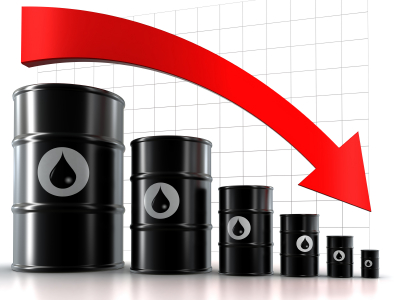 CHUKS ISIWU, IKE AMOS & MKPOIKANA UDOMA
Lagos/Abuja/Port Harcourt — The sharp drop in crude oil prices, resulting from the coronavirus-induced decline in oil demand, is posing a major challenge to Nigeria and its quest for adequate revenue to fund its 2020 budget.
Oil prices went below $30 for the first time in four years earlier this year before moving up to $30.97 a barrel in the first week of this month, a price that is still poor. The offering price for Nigeria's premium crude, the Bonny Light, dropped to below $15 a barrel during the period, according to Group Managing Director of the Nigerian National Petroleum Corporation, NNPC, Mallam Mele Kyari.
The effect of coronavirus on oil demand and price decline have forced Nigeria to review its 2020 budget twice since it was passed by the National Assembly and signed into law by President Muhammadu Buhari in December last year.
Announcing the second review recently, Finance Minister Zainab Ahmed said in a web conference: "We are in the process of an amendment that is bringing down the revenue indicator to $20 per barrel."
The government has also cut the benchmark oil price in the year's national budget, slashing it from the original $57 to $30 and most recently to $20 per barrel.
Nigeria, Africa's largest oil producer, depends on oil sales for about 60 percent of its revenue and 90 percent of its foreign exchange earnings.
Reeling from the effect of low oil prices and the huge possibility of less-than-expected oil revenue and foreign exchange returns, Nigeria, which is also Africa's largest economy, is negotiating debt servicing. It also expects the economy to contract by 3.4 percent.
Finance Minister Ahmed had earlier in April also warned of an imminent recession in Nigeria as she also disclosed that the country was requesting for more than $7 billion in emergency funds from international lenders, including the International Monetary Fund, World Bank, African Development Bank, and the Islamic Development Bank.
.At the global level, the International Energy Agency, IEA, projected in its latest monthly report, that the COVID-19 pandemic would wipe out almost a decade of oil demand growth this year, with many countries shutting down in response to the pandemic.
Dr. Ngozi Okonjo Iweala, ex-Finance Minister and former Managing Director of the World Bank; experts from the Nigeria Natural Resources Charter, NNRC;  the Africa Energy Chamber, a university don and professor of energy economics, Wumi Iledare, among others, have offered opinions on how to get Nigeria out of the looming economic danger.
Explore other sources of revenue
Speaking on a Channels Television programme, 'Business Morning', Dr. Iweala said Nigeria and other African countries must explore other sources of revenue to cushion the effect of poor oil prices.
She said Nigeria had several sources of revenue available to it, which the government could exploit to create jobs for the vast number of unemployed people in the country. "There will be business cycles with commodity prices. What you also need to do is make the economy less dependent on these commodities," the former minister added.
The Nigeria Natural Resources Charter believes that for the Nigerian economy to survive the global economic downturn and the low crude oil price, the Federal Government must adopt policies that would sustain its revenues in the short-to-medium term while exploring long term options to drastically reduce over-dependence on oil post-COVID-19.
In a statement in Abuja, the NNRC disclosed that the sustained low oil prices and price volatility has and is expected to reflect negatively on the Nigerian economy, adding that the recent OPEC+ production cuts may be too little too late.
It stated that Nigeria must look internally for solutions and adopt interventions that take a longer term view.
According to the NNRC, moving forward, all strategies must be sustainable, if Nigeria is to minimise the effects of the inevitable recession due to the falling oil prices, depreciating revenues, rising debt ratio and diminishing reserves.
The NNRC, a not-for-profit policy institute committed to supporting Nigeria's effective management of her natural resources for public good, implements the Natural Resource Charter, NRC, a set of principles intended for use by governments, civil societies and the international community.
Privatise refineries, sell unviable govt oil assets
Programme Coordinator of NNRC, Ms. Tengi George-Ikoli, noted that the group arrived at this position based on the gaps identified in its recently-published Benchmarking Exercise Report, BER 2019, which x-rayed the state of the Nigerian petroleum sector, highlighting policy options to support the Nigerian government's efforts to stimulate growth of the economy and its post COVID-19 recovery.
She stated that to optimise the opportunities from oil and gas exploitation to withstand the prevailing COVID-19 shocks and its after effects, Nigeria must consider a number of policy options to stabilise the sector, maintain revenue flows, attract investment and drive growth, among which is the privatisation of the refineries and the sale of unviable government oil assets.
She said: "Government should immediately privatise refineries as stated by NNPC to improve Nigeria's access to finished products in country, reducing potential for over reliance on external support for products, to preserve Nigeria's sovereignty; and sell off unviable government owned oil assets to raise revenue and boost efficiency in the short to medium term."
Other measures, according to George-Ikoli, include maintaining peace and stability in the Niger Delta to sustain revenue flows from oil production; sustaining beneficiation schemes by Niger Delta Development Commission, NDDC, Ministry of Niger Delta Affairs, MNDA, and other interventions that would support the government's stabilisation efforts.
Other measures, she said, include: "Improve coordination between federal and Niger Delta state governments on the response to the COVID-19 pandemic, including the design and implementation of stimulus plans; liberalize the downstream sector to allow market forces determine pump prices for petroleum and other products. This will ensure the availability of revenues necessary for more critical areas of the economy;
"Improve the efficiency of the downstream oil sector by reviewing its policies, regulations and operational guidelines to ensure profitability, improved private sector participation and improved employment;
"Adopt and constitutionalise a savings mechanism with clear and transparent operational rules. This could be by retaining the more effective sovereign wealth fund, SWF, in the NSIA and transferring funds from the Excess Crude Account, the stabilisation fund and other similar funds to the SWF. This will help fortify the Nigerian economy from oil price volatilities and other economic shocks. Ramping and prioritising domestic gas-based industrialisation projects, to diversify Nigeria's energy supply, increase local employment and reduce domestic demand and Nigeria's reliance on oil;
"Support a major and urgent shift to gas in terms of investment focus. Gas supply to domestic market for power, industrial and manufacturing feedstock and enabler to economic development. Emphatic shift to the gas value chain offers Nigeria the leverage for socio-economic development in the medium to long term."
Arguing along the same line, a university don and professor of energy economics, Wumi Iledare, warned that economic populism was dangerous when resources were thin and not used effectively.
The academic explained that the oil and gas sector as the glue that keeps the Nigerian project together, must not be allowed  to collapse post-COVID-19.
Nigeria must avoid Venezuela experience
Maintaining that Venezuela and its crisis despite huge oil potentials offer a perfect lesson for Nigeria, Prof. Iledare said to avoid crisis in the country post-COVID-19, deregulation of the downstream oil sub-sector was imperative, backed by an amendment of the Petroleum Act in the National Assembly as well as total overhaul of agencies in the Federal Ministry of Petroleum Resources.
He advocated for the dissolution of the Petroleum Product Pricing Regulatory Authority, PPPRA; the Petroleum Equalisation Fund, PEF; and the Petroleum Technology Development Fund, PTDF, as their existence was not only inimical to liberalisation of the downstream sector, but also a burden.
He said: "Going forward to avoid post-coronavirus crisis, an optimal strategy begins now with regulatory dissolution of petroleum pricing authority. Deregulation cannot just be by an executive presidential order or ministerial newspaper pronouncements.
"It must be supported by the National Assembly amendment of Petroleum Act and/or perhaps a total dissolution of the Petroleum Product Pricing Regulatory Act and Petroleum Equalisation Fund, to send a signal that the end to subsidy era is gone. The existence of PEF and PPPRA is antithetic to downstream liberalisation and deregulation.
"Next to PPPRA and PEF is Petroleum Technology Development Fund. They constitute administrative overburden to the petroleum sector. When last did you see an advert for employment into these agencies? Yet, employees are hired, even if temporary hired. Why?
"The reason is obvious, juicy agencies with no significant value added to the economy. Yet, the compensations in these agencies of the Ministry of Petroleum are significantly higher than those of the staff of the Ministry and are comparable to NNPC structure? Prebendaries at work!"
Prof. Iledare also advocated that the Nigerian Energy Commission, as well as the National Planning Commission must be made to function independently, and not under the apron-string of any ministry.
He said President Buhari needs to use more competent hands irrespective of political persuasions or personal allegiances, now than before. As well as competent petroleum and economic advisors devoid of politics.
"Next is putting Energy Commission out of the Ministry of Science and Technology. It does not belong there and it needs Commissioners like Nigerian Electricity Regulatory Commission, NERC. And I mean service-oriented professional commissioners appointed to serve and not be served with Nigeria thin resources."
Stressing that he had not seen a country where public servants tended to forget they were hired to serve and not to be served like Nigeria, he said: "Next is the National Planning Commission. It does not belong to any ministry in my opinion. It is supposed to coordinate the planning division of every ministry headed by the Vice President as chairman.
"It is supposed to have commissioners in charge of each macro-economic sectors. There is a planning Commission Act and to the best of my knowledge it has not been dissolved by NASS (National Assembly). The planning commission is to be independent of the Ministry of Finance if the VP is to head it. Otherwise dissolve the Act."
Current situation in international market temporary – AEC
For the Africa Energy Chamber, AEC, the current situation in the international market is temporary. "After we (Nigeria and other African oil producers) get through the current crisis, production will play a critical role in our economic recovery. We need indigenous companies involved so employees, business partners, and suppliers can benefit from these activities," the Chamber said in a report published at Africanews.en.
"We also need foreign companies that are willing to share knowledge and technology—and to create economic opportunities in the communities where they operate.
"That's why it's vital that government leaders take steps now to remove obstacles to launching production, from red tape and lengthy delays to excessive taxes.
"Governments also need to support smaller independent companies by breaking exploration maps into smaller sections. And we need better fiscal terms for companies like breaks on import duties," the Chamber further stated.
Nigeria faces "twin shocks" – IMF
IMF Managing Director Kristalina Georgieva stated in a recent statement that Nigeria faces "twin shocks" from the COVID-19 pandemic and oil price plunge it has created. The shocks are a drop in revenue and the resultant economic crisis as well as possible difficulty in securing international funding.
"The countries on the West Coast (of Africa) the most dependent on oil exports for export revenues and government income – Nigeria, Angola, Gabon, Congo Republic – will be scrambling to borrow from lenders who will have serious doubts about their ability to repay, and who will be tough negotiators when it comes to determining the value of the mineral assets these governments will try suggesting as collateral," a research note from NKC African Economics said.
Nigeria has so far applied for more than $7 billion in emergency funds from international lenders, including the IMF, World Bank, the African Development Bank, and the Islamic Development Bank.
Meanwhile, ratings agencies Fitch and S&P have downgraded Nigeria's credit rating in recent weeks on the back of the oil slump.