*Nigeria consumes 70% fuel imported into W/Africa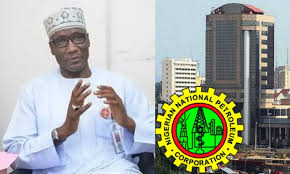 OpeOluwani  Akintayo
Lagos — Group Managing Director, Nigerian National Petroleum Corporation, Mele Kyari, has said the only way to stop smuggling of petroleum products from Nigeria is to sell at the same price with the neighbouring countries where the products are being smuggled to by oil marketers.
He made the statement while addressing journalists in Abuja.
According to him, Nigeria has one of the lowest petroleum products prices per litre in West Africa, and as a result, oil marketers are being forced to smuggle products meant for local consumption to nearby countries in order to maximise profits.
"Nigeria sells between N167-N170 per litre while neighbouring countries sell at from N400 per litre and above. Look at the wide profit margin there," he said.
"NNPC is not the only firm importing petroleum products into the country so we can't control what others do with their products. So, without closing the price gap, the country would not be able to benefit fully from the gains of the business, and marketers would continue to see reasons to take the products out instead of selling everything here," he added.
He also revealed that 70 percent of the petroleum products imported into West Africa is consumed by Nigeria.
According to him, the highest volume of petroleum products imported into West Africa is being used in Nigeria while the rest 30 percent is being shared by the rest of West Africa.