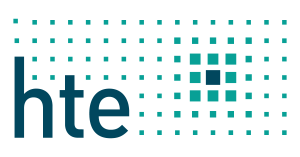 Heidelberg — hte – the high throughput experimentation company was selected by bp to provide a high throughput test system for Fischer-Tropsch synthesis. Following a longtime partnership in various R&D projects with bp, this unit is now used for catalyst testing at the bp global center for low carbon process technologies in Hull, United Kingdom.
hte has gained great expertise in the field of high throughput technology over the past 20 years through the successful development, design, construction, and operation of R&D technology solutions. This unit makes it possible to cover complete Fischer-Tropsch workflows, has been developed by hte, and is used for catalyst testing at an industrially relevant scale.
"We selected hte because of its proven expertise in various R&D projects over the past several years with very fast and efficient online analytics and a fully integrated software solution. We are really looking forward to working together to enhance our in-house R&D work with the support of hte's technology solutions," says Mahesh Natarajan, VP low carbon pathway innovation, Innovation & Engineering, bp.
Wolfram Stichert, CEO at hte, comments, "Despite hard times during the pandemic we are pleased to extend our cooperation in R&D services with bp with the design, construction, and installation of this unit. We are really looking forward to strengthening our partnership with bp within this project and beyond."
bp
bp's purpose is to reimagine energy for people and our planet. It has set out an ambition to be a net zero company by 2050, or sooner and help the world get to net zero, and a strategy for delivering on that ambition. For more information visit www.bp.com.
Follow us on twitter