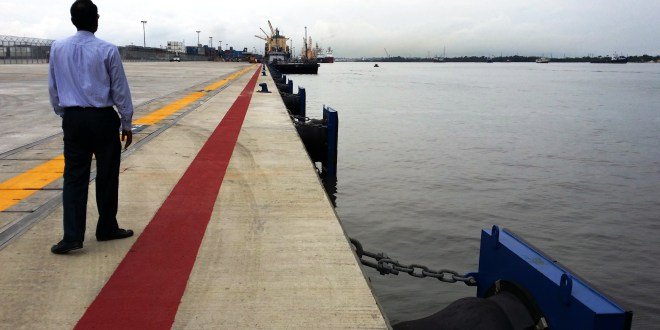 Mkpoikana Udoma
Port Harcourt — Having secured approval for the development of Ibom Deep Seaport, Akwa Ibom State Governor, Udom Emmanuel has hinted that construction of the seaport would commenced in 2022.
Udom who disclosed this at the presentation of the state's 2022 budgetary outlay of N582.115 billion, christened budget of redefining standards, said he would consolidate on the gains of his administration achievements, for sustainable expansion and growth.
The governor announced that the specific objectives of the 2022 budget include, increment of the Internally Generated Revenue of the State by expanding and diversifying the state's resource base.
He said infrastructural renaissance will continue to receive critical attention, saying that for development anchored on Industrialization to take roots, the state must invest heavily in Land, Air and Sea infrastructure.
"To aggressively pursue the development of other internal revenue generating sources in the state, in maritime, coastal and inland water ways, harnessing revenue on landed properties and others.
"To commence the construction of Ibom Deep Seaport and development of the Ibom Industrial City to complement Government efforts in the creation of enduring structures for employment generation, wealth creation and increased IGR.
"We will continue to encourage the development of our rural and riverine areas so as to stem the rural-urban migration through the provision of electricity, feeder roads and the promotion of mechanized agriculture.
"Strengthen the industrial base of the State through the acceleration of industrialization and investment activities by providing enabling environment for the private sector to thrive. This will lead to the production of enough goods and services for domestic use as well as for export.
"Strengthen performance monitoring mechanism with central coordinating unit at the Ministry of Economic Development and Ibom Deep Seaport."
The 2022 Akwa Ibom State budget is predicated on an oil benchmark of $57 per barrel, at a production rate of 1.88 million barrels per day with an estimated exchange rate of N410.15/$1, in line with the national budget benchmark projections.
"Government has proposed a total budgetary outlay of N582.115 billion for the 2022 financial year as against the approved revised provision of N598.975 of 2021 representing a decrease from the 2021 revised budget.
"This is made up of recurrent expenditure of N260.151 billion and capital expenditure of N321.964 billion.
"There is no going back on our 8-Point Completion Agenda of this administration. It is incumbent on us that, we strive with every available resources to deliver on these mandates and bequeath to the people enduring legacies that will transcend time and history."