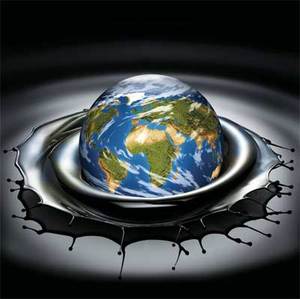 12 October 2012, Sweetcrude, HOUSTON – THE International Energy Agency, IEA, has become the third agency to predict a drop in world oil demand in 2013, following on the foot steps of the Organisation of Petroleum Exporting Countries, OPEC and the US Energy Information Administration, EIA.
The Paris-based agency said it now expected oil demand to grow by 700,000 barrels per day this year to 89.7 million.
The IEA's latest monthly report maintained its forecast for 2013 at a rise of 800,000 barrels per day to 90.5 million.
In May, the IEA forecasted million barrel growth for 2013, at a time when the International Monetary Fund was forecasting global economic growth of 4% next year compared to its current prediction of 3.6%.
OPEC crude oil supply fell 510,000 barrels per day to an eight-month low of 31.17 million barrels in September, the IEA said, after higher supplies from Iraq and Libya failed to offset reduced output from Nigeria, Iran and Saudi Arabia.
The IEA added 10,000 barrels per day to its forecasts for non-OPEC output growth to 400,000 barrels this year to a total of 53.2 million and 700,000 barrels next year to tally at 53.9 million.
The agency said that preliminary figures suggested industry stocks in the OECD rebounded in September after unseasonal demand a month earlier stemming from the disruption caused by Hurricane Isaac in the US.
On Wednesday, the EIA and OPEC cut their respective forecasts.
The EIA cut 45,000 barrels per day off its expectations for 2012 to a growth of 790,000 barrels per day.
It also cut 80,000 barrels off its prediction for next year of 920,000 barrels per day.
OPEC cut 100,000 barrels from its world oil demand forecast for this year, levelling its growth predictions for 2012 and 2013 at 800,000 barrels per day.