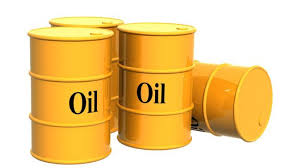 15 April 2018, News Wires – OPEC and its allies appear to have accomplished their mission of reducing global oil stocks to desired levels, the International Energy Agency said, signaling that the market could become too tight if supply remains restrained.
"It is not for us to declare on behalf of the Vienna agreement countries that it is 'mission accomplished', but if our outlook is accurate, it certainly looks very much like it," the IEA said in its monthly report.
Vienna-based OPEC has reduced production in tandem with Russia and other allies since January 2017 to prop up oil prices, which soared above $70 per barrel this month, giving a new boost to booming U.S. output of shale oil.
But as oil production has collapsed in OPEC member Venezuela and still faces hiccups in peers such as Libya and Angola, the oil exporter group is producing below its targets, meaning the world needs to use stocks to meet rising demand.
On Thursday, the Organisation of the Petroleum Exporting Countries said in a monthly report that oil stocks in the developed world were only 43 million barrels above the latest five-year average. The Paris-based IEA put the figure at just 30 million barrels as of the end of February.