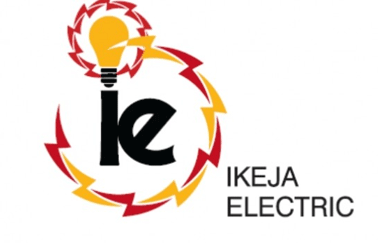 OpeOluwani Akintayo
Lagos — Ikeja Electric Plc, IE is celebrating the first year anniversary of its Willing Buyer, Willing Seller initiative dubbed Bilateral Power by customers.
The company's Bilateral Power service promises customers a minimum of 20 hours power supply and improved service in exchange for cost-reflective tariffs.
This initiative which kicked off in August 2019 was first implemented in Magodo Phase 2 and was subsequently adopted by Diamond Estate, Magodo Brooks, Ogudu GRA, Ikeja GRA, Abule Onigbagbo, G. Cappa, Omole Phase I&II, Maryland Crescent, Shonibare, Hilltop Aboru, River Valley and Adebowale Senbanjo Estates all in the Ikeja Electric network.
According to the Disco, since the commencement of Bilateral Power in Magodo Phase 2, a year ago, it has consistently delivered an average of 22 hours power supply, in addition to dedicated customer service help desk and technical fault clearing crew.
Speaking on the first anniversary of Bilateral Power, Folake Soetan, Chief Executive Officer, Ikeja Electric, said results achieved so far by Ikeja Electric through the service speaks volumes of the sustainability and reliability of this model.
According to her, "the initiative has surpassed expectations, delivered quality service and steady supply that meets the need of our customers, whilst Ikeja Electric remains committed to constantly improving in service delivery in line with its mantra – customer first, technology now."
She noted that the DisCo's motivating factor to come up with Bilateral Power stemmed from its determination to actualise its slogan which is "bringing energy to life," and driven by passion to harness electricity supply in bolstering socio-economic activities in Nigeria.
"Ikeja Electric as pacesetter in power sector in Nigeria is committed to ensuring that that businesses, residential customers, industries and manufacturing companies within our franchise network enjoy quality supply, and that is what Bilateral Power has been able to deliver. This initiative is no doubt a model worthy of emulation," Soetan said.
She further explained that the attendant benefits, which include a reduction in air and noise-pollution, are evident across the Estates, where Bilateral Power has been implemented. She also debunked insinuation that the service is elitist, stating that the service extends across its network and is not selective of demography.
The DisCo explained that Bilateral Power Agreement requires IE to invest in electricity infrastructure in the cluster locations to provide reliable and quality electricity supply to the residents, while the customers agree to pay a tariff that is cost-reflective, in line with the Willing Buyer Willing Seller initiative.
Ikeja Electric has a strategic alliance with Egbin Power Plc which gives the DisCo exclusive access to 100MW bilateral power from Egbin, which is transmitted through the national grid.
The Bilateral Power Agreement provides customers 24/7 payment channels for easy vending, dedicated team to address customer complaints, prompt notification of power interruption 24 hours ahead of planned maintenance and provision of dedicated Key Accounts Management team to resolve all issues within stipulated timelines per the Service Level Agreements, SLAs.
Also under the agreement, all the customers are metered and provided meter maintenance services and immediate meter replacement for faulty meters.