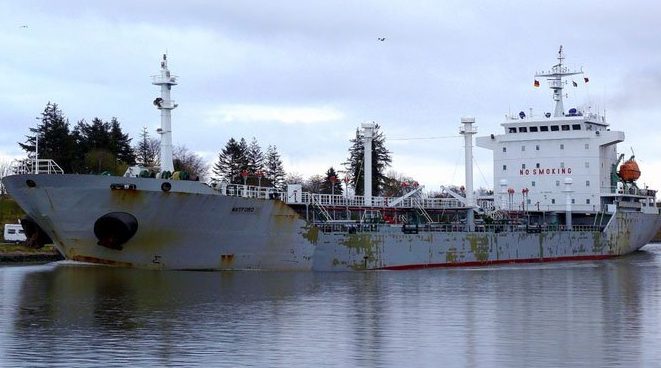 Vincent Toritseju
07 August 2018, Sweetcrude, Lagos — The latest report from the International Maritime Bureau has indicated a resurgence of petrol piracy in the Gulf of Guinea after two years of downbeat.
Petrol pirates are criminals that specialise in the attack of oil vessels.
The report indicates that the specialised attacks on tankers have been dormant for about two years until early this year when an incident on a tanker vessels came under focus.
According to the report, on 10th January 2018, a Nigerian pirate group hijacked the UK-flagged MT Barrett in the Cotonou Anchorage, Benin.
The attack, which played out over seven days, saw the pirates siphon off around 2,000 MT of gasoline from the tanker via a ship-to-ship transfer (STS) within the Exclusive Economic Zone (EEZ) of Ghana. Ship-to-ship transfer
MT Sea Emperor noticed three armed persons on deck and immediately raised the alarm. All crew retreated to the citadel.
The Beninese Navy responded to distress calls by sending three patrol boats to the tanker's location. Naval boarding teams declared the tanker free of pirates and the crew emerged safely from the citadel.
Follow us on twitter