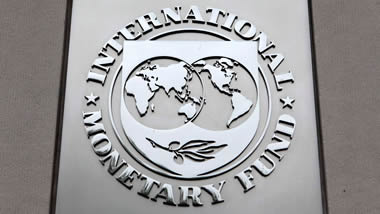 Oscarline Onwuemenyi, with agency reports
09 May 2018, Sweetcrude, Abuja – The International Monetary Fund (IMF) has urged Nigeria to widen its tax revenue base to finance growth-enhancing upgrades to the nation's infrastructure and social programmes.
Director of Africa Department of the Washington-based fund, Abebe Aemro Selassie, said while the administration of President Muhammadu Buhari has made progress in addressing issues such as corruption, the West African country needs to pick up its reform efforts if it wants to boost economic growth.
"To address the education, health, road, electricity and other infrastructure needs they have, they have to have a much higher revenue base than they do now," said Selassie. "There is tremendous scope to broaden tax bases," he said, citing property tax as an example.
Nigeria should also move to a single unified foreign-exchange rate, Selassie said in an interview in Washington. In addition to the official exchange rate for the naira, Nigeria offers several different foreign-exchange windows, including one for investors and exporters.
According to him, "They have reduced the gap between the parallel market and the official market significantly, so that's a movement in the right direction, but there are still several foreign-exchange rates.
He added that, "Even though the gap is narrower, the country would strongly benefit from having a unified and liquid single foreign-exchange market."
Nigeria was one of several African oil exporters hit hard when crude prices crashed in 2014.
Now with oil prices rebounding, Nigeria's recovery is helping drive a "modest" upswing in sub-Saharan Africa, the fund said Tuesday in its latest economic outlook for the region. But turning the recovery into a prolonged period of strong expansion requires bolder steps to support private investment and lift potential growth, the IMF said.
The fund projects Nigeria's economy will grow 2.1 percent this year and 1.9 percent in 2019. The government has been battling an Islamic insurgency in the country's northeast since 2009 that's diverted resources to security from public programs.
The IMF predicts sub-Saharan African gross domestic product will expand 3.4 percent this year and 3.7 percent in 2019. While regional growth has picked up, it remains well below the pace of expansion before the global financial crisis.
About 40 percent of low-income countries in the region are "in debt distress or high risk of debt distress," said the IMF. Delays by oil exporters in adjusting to the crude shock have left some with high debt levels, said the fund, which lends to nations with balance-of-payments shortfalls.
Selassie noted the region's debt levels have recently risen from a relatively "low base." But it's still a cause for concern, because countries in the region don't have ample capacity to service their debts, he said.
Fiscal and monetary policy in South Africa, another major economy in the region, is well calibrated, Selassie said. However, the government of President Cyril Ramaphosa should step up efforts to open markets such as telecommunications services and implement labor-market reforms to make it easier for young people to work, he said.