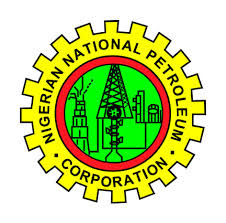 24 July 2014, Abuja – Imo State, which represented the South East Zone in the 2014 NNPC Annual National Quiz Competition, has won the tournament.
The quiz was won by three students from different secondary schools in Owerri and they will enjoy university scholarships to be sponsored by the Nigerian National Petroleum Corporation (NNPC).
The Group Managing Director of the Corporation, Engr. Andrew Yakubu, felicitated with the winners and assured of the readiness of the NNPC to sustain the programme in order to mentor the leaders of tomorrow to succeed in their academic pursuits.
Yakubu said the competition which is the 13thedition has lived up to the objectives for which it was instituted, adding that most of the winners of the competition in the past have graduated with flying colours from various universities across the world.
According to him, since the National Quiz Competition had its debut 13 years ago, it has helped in developing the interest of younger Nigerians in studying science and technology courses in tertiary institutions across the country and beyond.
He said the scholarship scheme has not only helped the development of science and technology in the country but has also gone a long way in assisting the nation's future leaders, to prepare towards contributing their quota to national development.
He assured that NNPC would not relent in supporting this National Quiz Competition and other community-based efforts aimed at building national human capacities and capabilities stressing that the NNPC would continue to execute many more strategic community development projects, particularly those that would rapidly improve the lives of Nigerians.
The Minister of Education, Mallam Ibrahim Shekarau, who was represented by Mrs. Justina Ibe, Director Support Services in the Ministry, applauded the NNPC for encouraging science based education saying it would go a long way to sustain the development strides of the Federal Government.
The Executive Secretary of the Petroleum Technology Development Fund (PTDF), Olufemi Ajayi, while presenting a goodwill message, expressed the readiness of the PTDF to collaborate with the NNPC to support the growth and development of science oriented subjects in the country.
The Group General Manager, Group Public Affairs Division, Ohi Alegbe, in his remark, said the NNPC as a responsible and responsive corporate citizen, would continue to contribute its quota to adding value to the educational sector through its annual quiz competition.
The list of finalists for the 2014 NNPC Annual National Quiz Competition were made up of the champions of the six geo-political zones as follows: Akwa Ibom for the South- South, Imo for the South-East, FCT for the North-Central, Ogun for South West, Kaduna for North-West and Taraba for North-East, and they competed in English Language, Mathematics, Chemistry, Physics, Biology and General Knowledge.
– Daily Newswatch